"Why Are You So Mean to Me..": LeBron James' Texts to Top NBA Reporter Revealed
Published 05/06/2022, 12:38 AM EDT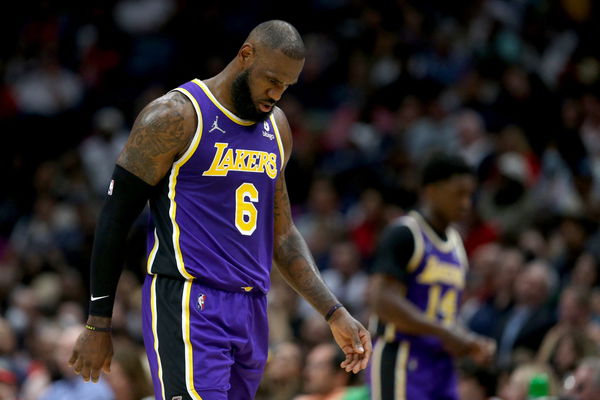 When you are one of the best players to ever play in the NBA, you are bound to a lot of criticism at the slightest mistake. And LeBron James is no different. Michelle Beadle is a sports reporter and host who is part of the San Antonio Spurs broadcast team. Beadle was formerly the co-host of the ESPN morning sports show 'Get Up' among other shows.
And she has revealed that LeBron James once DM'd her about being "mean" to him. In an interview on "The Sessions" podcast with Renee Paquette, Beadle revealed she believes James began disliking her after he made his infamous decision to sign with the Miami Heat. 
ADVERTISEMENT
Article continues below this ad
"I made fun of 'The Decision,' and I was one of about a bazillion people that did," she said. "… It was hilarious, and I remember I got a — this was a long time ago, I guess when I followed him, and I got a DM that was like, 'Why are you so mean to me on television?' And I just sort of laughed it off. I didn't even think about it."
And it looks like most NBA fans are on LeBron James' side, with fans commenting that she's lying.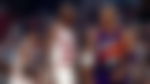 LeBron James vs. Michelle Beadle
Beadle claimed that LeBron James tried to get her fired, and she took it personally. She also said that she was not the only one to get this kind of treatment from King James. She said others have reached out to her with photos and videos to share about LeBron trying similar things with them. 
Beadle said that she did not agree with the way LeBron presents himself to the public. And that opinion drove the way she talked about him publicly on television.
She also said that she doesn't really understand why someone in James' position would care about stuff like this. She said that if she was in LeBron's position, she wouldn't even hear this kind of criticism.
ADVERTISEMENT
Article continues below this ad
But she clarified that this wasn't the big issue for her at ESPN. And she explained the issues she had faced which made her leave.
Beadle recently claimed that Rachel Nichols used her leverage to overtake her as host. Beadle has also claimed previously that Nichols had LeBron James help pressure ESPN to fire her. When Beadle left, Nichols and Maria Taylor split time hosting the show.
WATCH THIS STORY – How Much of Liverpool Does LeBron James Own?
ADVERTISEMENT
Article continues below this ad
The ironic thing is that Beadle did the same thing to Sage Steele when ESPN replaced Steele with Beadle in 2017.
While the Lakers' star is someone that might not respond to rumors like these, it would be great to hear his side of the story.