Why Coach Frank Vogel is Unfazed Despite Rivals Counting Lakers Out
Published 09/10/2021, 11:30 AM EDT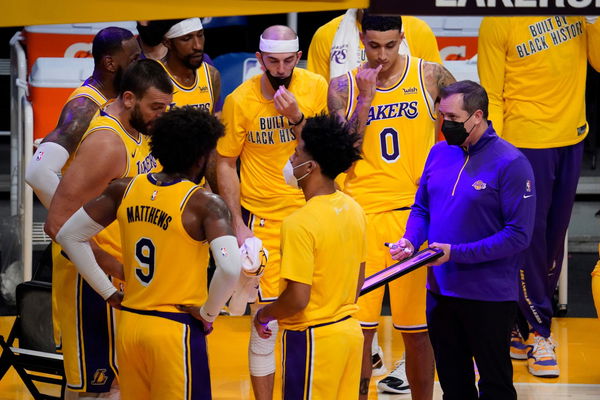 ---
---
The Los Angeles Lakers got plenty of mixed reactions when they could update their roster this offseason. While some thought that this was the super team to look out for in the 2021-22 season, some even mocked them for hiring more old players and filling up spots, instead of adding some more youngsters.
ADVERTISEMENT
Article continues below this ad
But if there is someone who continues to believe in the success of a franchise that won the 2020 NBA Championship, with odds stacked up against them. It's their coach, Frank Vogel.
Are the Lakers good enough for another tedious season?
ADVERTISEMENT
Article continues below this ad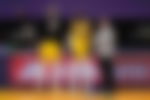 Frank Vogel has been a part of the Lakers organization for two years now. And in this brief time, he has helped them win another NBA title under the most difficult and unique circumstances, like the Orlando Bubble. Unfortunately, the team couldn't run it back this season because of injuries that are probably the result of a very short offseason.
So, with hardly any rest and a short training camp, the Lakers had to suffer the consequences of being eliminated early in the playoffs. However, their recent addition to the team, Russell Westbrook, is probably going to be the game-changer for them next season. But if it's going to be for the best or the worst, is a debate that's been going on for a while now.
As per coach Vogel, the team is no less than the others. "As dangerous as any team in the league. We've got a lot of firepower, a lot of guys really motivated to have the right skill sets to win it all, and it's going to be about putting in the work throughout the course of the season… I think we've got a great chance," he stated.
WATCH THIS STORY: Anthony Davis, Scottie Pippen, & Other Teammates of LeBron James and Michael Jordan Pick Sides in GOAT Debate
Frank Vogel is not worried about all the criticism
ADVERTISEMENT
Article continues below this ad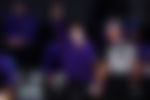 It is definitely an enormous challenge for Frank Vogel, who will have to work with a brand new roster. With so many changes, players might take time to adapt to their new teammates. There are fans, former players, and even current teams that have been looking down upon the Lakers. But Frank seems to think this is only going to work more in their favor.
He explained, "I'm excited that teams are counting us out or betting against us. Our team is highly motivated, and we really suffered last year by not having an offseason or the proper build-up to training camp… Obviously, it resulted in a lot of injuries, and I'm excited to see what this group can do with a full training camp."
ADVERTISEMENT
Article continues below this ad
Is Vogel in over his head or are the Lakers actually going to be the ones to look out for? Well, at least NBA's power rankings seem to think they are. As they have been placed in the second position after the Phoenix Suns. But the Suns are the ones responsible for their demise last time. Will they finally be able to get their revenge?
READ MORE: "FRAUDULENT SUNS": Lakers Fans Demolish NBA For Ranking Phoenix Higher in Power Rankings