Why DeAndre Jordan Left the Brooklyn Nets to Join the Los Angeles Lakers in 2021 Free Agency
Published 09/09/2021, 10:59 PM EDT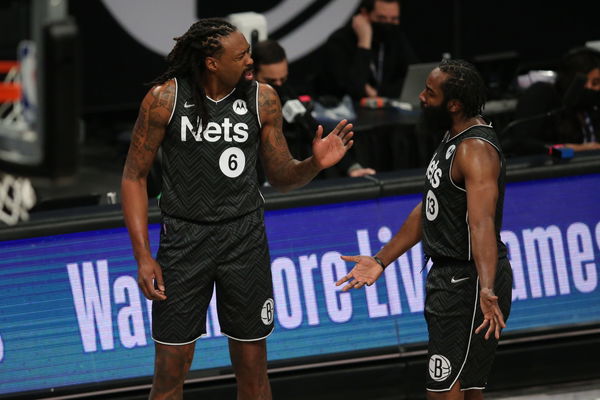 ---
---
The Brooklyn Nets are coming into the NBA with a serious purpose this season. Similar to last year, they have signed some skillful free agents and have made their roster even stronger. However, not all players could stay with the organization.
ADVERTISEMENT
Article continues below this ad
The veteran center, DeAndre Jordan, left the Brooklyn Nets in this off-season after they signed an array of free agents. The 33 YO only spent a couple of seasons in Brooklyn. But he did not go there just to be on the bench.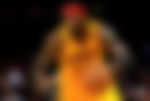 ADVERTISEMENT
Article continues below this ad
DeAndre Jordan did not want to be a backup for Brooklyn Nets
Recently, reports are suggesting that Jordan did not come in to be a backup center for the Brooklyn Nets. Like any other player, he wanted playtime and expected to get the starting role ahead of the center, Jarett Allen.
A couple of seasons ago, Jordan was one of the good centers in the league. He came in from the Knicks, averaging a double-double with 11 points and 13 rebounds. But, he played almost 32 minutes per game for them. Then, on coming to the Nets, his minutes took a major drop.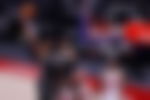 His playing time went down by almost 10 minutes after coming to Brooklyn. This is when Kenny Atkinson was fired by Brooklyn Nets. After the departure of Atkinson, DeAndre assumed his rightful role as the starting center. On the other hand, Jarett Allen left Brooklyn to join the Cleveland Cavaliers.
Last season Jordan barely got to play on the Nets. Hence, he has now made his way back to LA, but this time he will suit up in purple and gold. Could he receive any more playtime than he did with the Brooklyn Nets?
Will DeAndre Jordan have a bigger role?
While his role is still unclear, it is highly unlikely that Jordan will get more minutes. The 33 YO is coming to the Lakers, who already have two centers lined up. Notably, the Lakers also brought back Dwight Howard this season.
ADVERTISEMENT
Article continues below this ad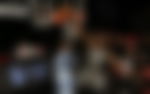 Hence, despite a move away from Brooklyn, his playtime probably won't take a rise. However, his impact can still be significant. The 33 YO may not be his lob city self, but he still is talented. He is a great rebounder and can protect the rim on any roster.
Do you think DeAndre Jordan will get more minutes with the Lakers? Let us know in the comments below.
ADVERTISEMENT
Article continues below this ad