Why Designer Jeff Hamilton Believes Michael Jordan Will Always Be Ranked Above Michael Jackson
Published 04/02/2022, 8:30 AM EDT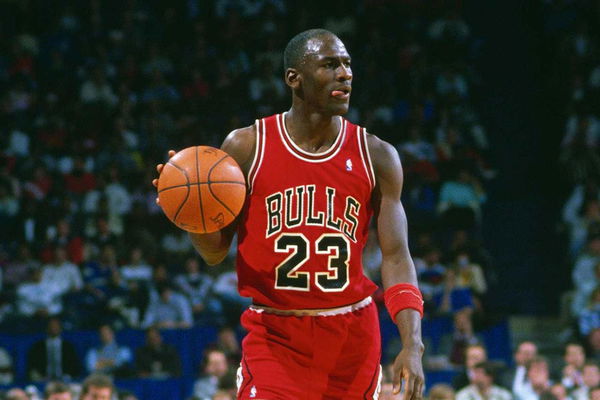 There are very few people on earth who have had an impact on culture like Michael Jordan. He not only had a great legacy in basketball, but he impacted everything else. Let it be hip hop, fashion, or kicks. Jordan had an influence. His aura was so great that a legendary designer said he was bigger than the late great Michael Jackson.
Jeff Hamilton is a famous designer who is known for creating championship jackets for the NBA. He has also designed for several celebrities and stars of the sports world. And one of his clients is Jordan. Jeff has been designing for Jordan since his playing years.
ADVERTISEMENT
Article continues below this ad
MJ even had a jacket made after his last Finals win over the Utah Jazz. And Hamilton says that his impact was bigger than anyone else.
Hamilton says, Michael Jordan had a bigger impact on culture than Michael Jackson
Jeff was recently interviewed, and he talked about the impact on culture by a few people. He was also asked about Michael Jordan. Jeff said, "An Iconic person for me… He's the king of the culture. I don't believe we would have the culture that we have today without him."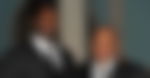 ADVERTISEMENT
Article continues below this ad
He said that MJ was at the center of everything. Let it be fashion or basketball or sneaker or hip-hop or street art, Jordan was the source of it. And he also made a bold statement about Michael Jackson.
"When you think about hip-hop culture… I don't know if Michael Jackson had that much of and no disrespect to Michael Jackson or his legacy. He was an amazing artist, everybody loved him but… it's just not as strong as Michael Jordan was and is."
WATCH THIS STORY: Vanessa Bryant's net worth in 2022
ADVERTISEMENT
Article continues below this ad
That is a bold statement to make about Jackson, but he is not wrong as well. People wanted to be like Mike. When Jordan released his sneaker brand, it quickly became a huge hit because everyone wanted to be like him. The impact of Jordan was something the world had not seen in a very long time.
Along with basketball, Jordan was a huge hit in everything he did. And as Hamilton says, his legacy may have been bigger than Michael Jackson's.