Why did Kevin Garnett Choose Isiah Thomas to Induct Him into the Basketball Hall of Fame?
Published 05/12/2021, 4:09 AM EDT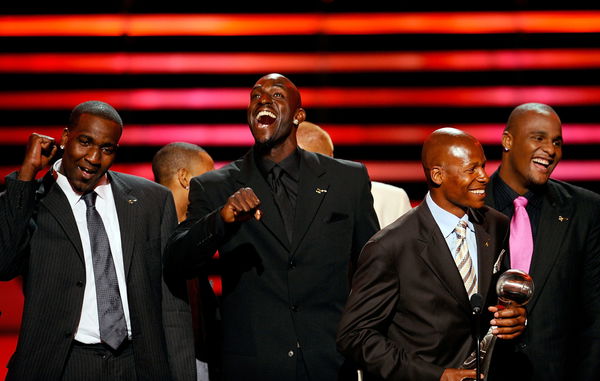 ---
---
Kevin Garnett will take his rightful place in the Basketball Hall of Fame this weekend. Garnett, a former MVP and NBA champion, was one of the best two-way players the league has ever seen. Garnett was one of the first to ever create a super-team when he joined forces with Ray Allen and Paul Pierce in Boston. The trio went on to win an NBA title during their first season together. But Garnett hasn't chosen any of them to induct him into the Hall of Fame.
ADVERTISEMENT
Article continues below this ad
Why did KG choose IT?
Boston Celtics and Minnesota Timberwolves legend Kevin Garnett chose Isiah Thomas to be his inductor for the ceremony. Thomas was a two-time NBA champion and one of the greatest point guards ever in his own right. But the two don't share an obvious connection in the NBA. Thomas walked away from the game before Garnett entered the NBA in 1995. But apparently, the two share another history together.
ADVERTISEMENT
Article continues below this ad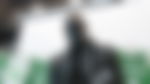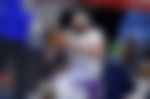 Garnett grew up in South Carolina but moved to Chicago for his senior year. While one would draw the obvious connection of Michael Jordan being his inspiration, he was actually a big fan of Isiah Thomas. Because of the heated rivalry between the Pistons and the Bulls, most people forget that Isiah Thomas was actually a Chicago native.
Kevin Garnett and Isiah Thomas go way back
Both Garnett and Isiah Thomas cemented themselves as high school basketball legends in the NBA. In his book, Kevin Garnett credits Isiah Thomas for helping him make the decision to declare for the 1995 NBA Draft.
ADVERTISEMENT
Article continues below this ad
Thomas was a big fan of Garnett, and even scouted him when he was an executive for the Toronto Raptors. Thomas wanted to make Garnett the first-ever pick for the Raptors in the NBA. However, the Minnesota Timberwolves selected KG with the fifth overall pick.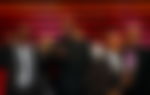 ADVERTISEMENT
Article continues below this ad
Garnett would spend 12 years in Minnesota before going to the Boston Celtics. There, he formed a dominant trio with Paul Pierce and Ray Allen. Under the tutelage of Doc Rivers, the Celtics went on to win the first franchise NBA title in 20 years and became the franchise with the most NBA titles in history once again. Many fans remember the iconic and emotional 'anything is possible!' scream from Garnett after winning his first NBA title.