"Why Did We Ever Drop DeMarcus Cousins": Warriors Fans In Utter Disbelief As Former All Star Finds His Groove For A Career High vs Stephen Curry and Draymond Green
Published 04/28/2022, 7:30 AM EDT

Follow Us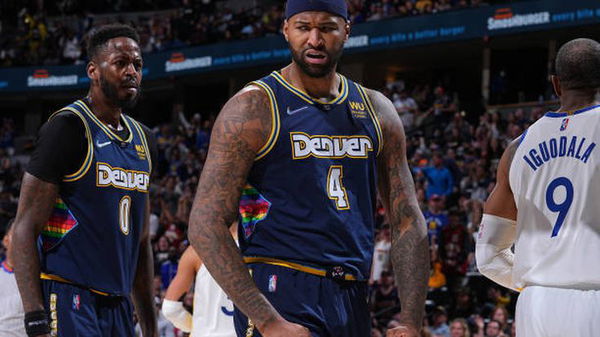 DeMarcus Cousins had a good career in the NBA. He has spent the majority of it in Sacramento Kings, which is sad. He has not stayed in one team for more than a year after his time with the Kings. The latest team he now plays for is the Nikola Jokic led Denver Nuggets. Fans have underestimated him for quite a while. His performances did not help. He never could achieve minutes enough to have those performances.
Today, he has finally achieved a career high in playoff points. He has got 19 points against his former franchise, the Golden State Warriors. Supported by Jokic, he has done well enough to keep the Nuggets in the game against the Warriors. Though, it didn't affect the ultimate result of the game as the Warriors beat them.
This performance has led to some Warriors fans regretting him leaving the team in 2019. Cousins was in that team for a season and due to this performance, has had the fans remembering the good old days of Cousins hooping and jumping.
ADVERTISEMENT
Article continues below this ad
Fans Reaction to Cousins' performances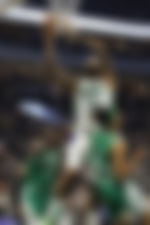 Golden State Fans have had sellers regret with Cousins today. Nuggets may just win the 5th game to shorten the lead if Jokic and Cousins have their way (Update: they didn't). These are some of the fans doing "sadge face" about Cousins performing well:
Fuck why did we ever drop demarcus cousins he lowkey shittin on em tn

— Prod.B.A.Youngin (@BAYounginBeats) April 28, 2022
Hey @nuggets let's make sure we re-sign Demarcus cousins please. Thanks.

— Jeremy Nicolls (@JeremyNicolls) April 28, 2022
This best I seen Demarcus cousins play since his torn Achilles

— year 20 (@johnrivers131) April 28, 2022
DeMarcus Cousins and his Journey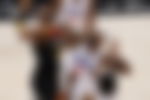 Cousins has had an interesting career with the NBA. He was drafted by the Sacramento Kings in 2010 from the University of Kentucky. He had spent seven years with that team (why?). From 2013 to 2017, he was their best player. In 2016-17, he averaged around 28 points per game, 5 assists per game and 11 rebounds per game. Kings, though, are the Kings and still came 12th in the Conference that year.
ADVERTISEMENT
Article continues below this ad
He left the Kings for the New Orleans Pelicans in 2017. Cousins wasn't too bad there either, but missed the playoffs in 2018 because of a torn left Achilles. It turned out to be a season ending for him. He left the Pelicans for the Golden State Warriors in 2018. The latter already won two successive championships, by that time. He didn't have much for them too because of injury.
It was the same for the Lakers, Milwaukee Bucks, Clippers. He has been a journeyman since leaving the Kings, but he has achieved much by being a good role player for those teams.
ADVERTISEMENT
Article continues below this ad
Watch this Story: How Did Antonio Brown Build a $100 Million Empire? Music, Football, Investments, and More
Will Cousins revive his career? We will have too see in the next season. For now, he deserves a rest after today's intense game.
Edited By: Ajinkya Aswale