Why Kareem Abdul-Jabbar Believes LeBron James and Steph Curry Will Be Like Him and Wilt Chamberlain in the Future
Published 09/15/2021, 7:30 AM EDT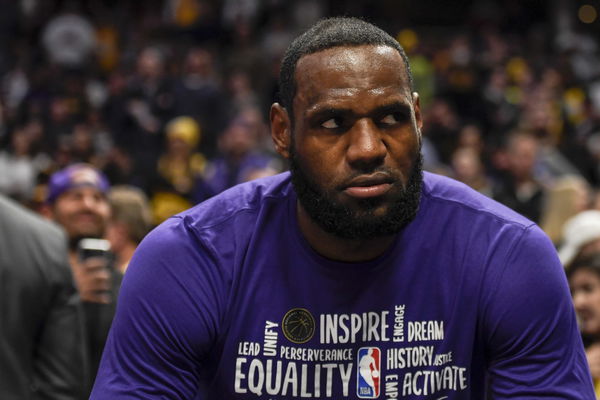 ---
---
Today, the star NBA players are signing $200 million contracts, earning close to $50 million per year from the league alone. Back in the 70s and 80s, even the multiple time champions took home just a small percentage of that sum as their career earnings. So a Kareem Abdul-Jabbar never had the same opportunities as a LeBron James.
ADVERTISEMENT
Article continues below this ad
It's not just about the time-value of money, it's everything else too. The endorsement opportunities, the options as a free agent, and the social media platforms have all empowered the players like never before. But KAJ argues, this is how the world works and cites an example that LBJ must lend his ears to.
ADVERTISEMENT
Article continues below this ad
Kareem Abdul-Jabbar with some prediction for LeBron James & Steph Curry
In a recent interview, the NBA Hall of Famer and the co-author of 'Becoming Kareem', KAJ discussed various off-court things. He also shed light on how the power transfer from the older generation to younger generation benefitted the latter.
The 74-YO legend expressed, "Every generation of athlete feels they were born too early to reap the benefits that they see the current generation enjoying. Sure, this generation of NBA players is the most empowered in terms of guiding their own careers, getting paid and having the freedom to speak out."
One must remember how Sir Oscar Robertson fought hard and helped the introduction of Unrestricted Free Agency (UFA). It was because of his lawsuit that the players earned rights and control over their career. So in the future, something new can pop and that can benefit the next gen.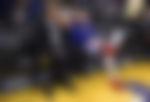 Just as the Wise 13x All-Star added, "years from now a journalist will be asking a similar question to old-timers LeBron and Steph and they'll say the new generation has it better than they did. And they'll be right."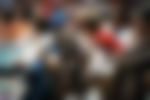 What all can change in the future?
ADVERTISEMENT
Article continues below this ad
Well, the rules can certainly see a change in the near future. Recently, the NBA had announced how they'll train the refs to reduce the non-basketball moves that'd impact the games of players like James Harden. Earlier, the hand-checking rule had impacted the game multifold.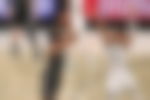 Apart from this, with the advent of technology, the fan experience would transform and that'd bring them even closer to their favorite stars. This would, in turn, bring greater monetary opportunities to the future stars. 
ADVERTISEMENT
Article continues below this ad
And then, the NBPA under CJ McCollum and his future successors can push a new reform that might make players' lives easier. May we even have something done for mental health issues. So yes, KAJ is very correct in his prediction and we back it. Do you also agree? Help us learn your opinion in the comments below.
Watch this story – LeBron James, Kobe Bryant and Other Players Who Got Pissed By Reporters Asking Dumb Questions