Why Kobe Bryant Believed Winning an NCAA Championship Is Tougher Than an NBA Championship
Published 09/29/2021, 12:32 AM EDT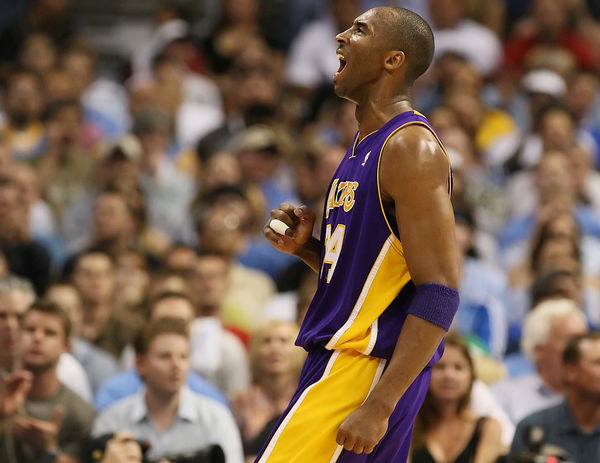 ---
---
The NBA championship is obviously the holy grail for any basketball player, the pinnacle of their careers. However, some players made the finals their home ground. Players like Michael Jordan, Kobe Bryant, and Bill Russell won multiple championship in their long careers in the NBA.
ADVERTISEMENT
Article continues below this ad
When it comes to Bryant, his only goal was to win. His competitive drive and self-confidence made him one of the greatest ever in the game. This was also the reason why Bryant was known for being lethal in crunch time.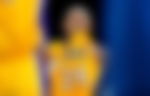 Likewise, when he joined the Lakers, he had the blessing of playing with Shaquille O'Neal. Together they went on to do the three-peat and still are the last team to achieve that feat. However, despite winning a championship, putting up 27 points per game, he showed up at the Rucker. Byron Mouton was one guy who played against Kobe that day.
ADVERTISEMENT
Article continues below this ad
WATCH THIS STORY- Kobe Bryant Picking Tony Allen, Magic Johnson Naming Michael Jordan, & Other NBA Legends Confessing Their Greatest Fears in the Form of Defenders
Kobe Bryant felt winning NCAA championship is tougher
After his three peat with the Lakers, Kobe surprised everyone when he showed up at the Rucker. Mouton was a college player who went on to face the 'Mamba' that day. While the day itself was memorable, Mouton shared a crazy story about something Kobe said.
Like Bryant, Byron was coming off a championship win. While it wasn't an NBA championship, he had won the NCAA championship. Surprisingly, when the two met at jump ball, Kobe congratulated him for winning. But what shocked him was when Kobe said that winning a college championship is tougher than an NBA title.
ADVERTISEMENT
Article continues below this ad
Mouton said: "I never forget this moment man. At jump ball, Kobe came to me and said congratulations on your national championship. I'm like 'Kobe what do you mean man, you just won three world championships in a row'. So he was like, 'let me tell you something man, I never played college ball. There's only one team can win a national championship, and it's 64 that's trying to get there. So it's way harder to win a national championship than the NBA championship'."
Watch This Story
Bryant went on to explain how having players such as Shaq guarantees you to win an NBA championship. Moreover, an NBA series is seven games while college games have just one. Hence, there is no room for mistakes.
ADVERTISEMENT
Article continues below this ad
Kobe didn't experience college basketball as he came into the league from highschool. Do you think he would be able to win the NCAA championship if he went to college?