Why Lakers Backed Out of a Deal for DeMar DeRozan and Signed Russell Westbrook Instead
Published 09/29/2021, 2:33 PM EDT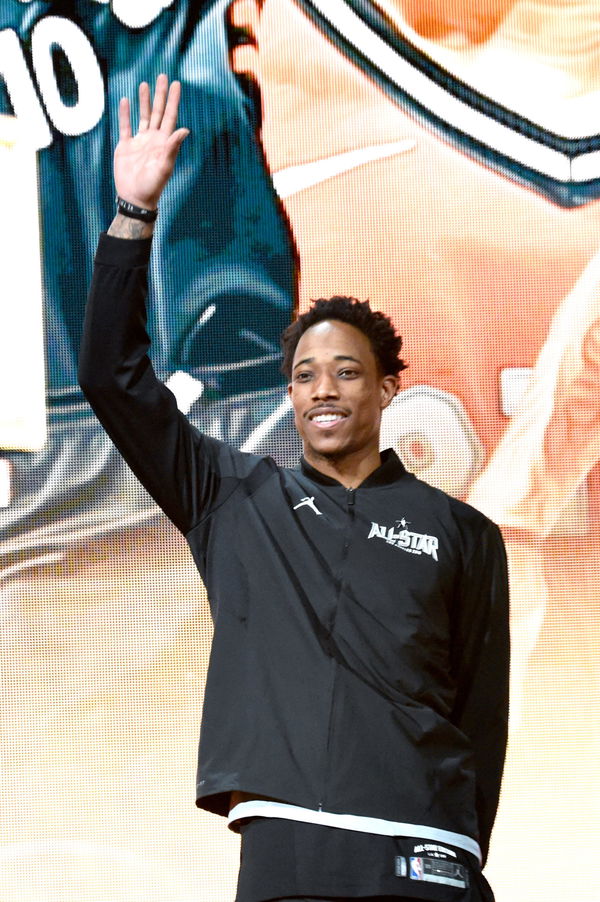 DeMar DeRozan was nearly close to signing for the Los Angeles Lakers during the off-season. This move, as we know, eventually did not materialize, with Lakers opting to sign Russell Westbrook instead.
There were various reasons why DeRozan's move to the Laker failed. Some of these factors were lack of coordination, contract demands, and Spurs' reluctance on a trade deal. 'The Athletic' reported the story of this almost-signed saga revealing details of the Lakers' plan.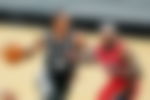 Lakers strongly considered signing DeMar DeRozan
ADVERTISEMENT
Article continues below this ad
According to 'The Athletic', the Los Angeles Lakers contemplated the possibility of adding DeMar DeRozan to their roster during the offseason. Bill Oram, Shams Charania, and Sam Amick, who authored the article, suggest Lakers star LeBron James also played a huge role in persuading the Lakers front office to consider sanctioning this deal.
The Lakers front office considered a sign-and-trade to gain the 32-year-old guard. DeRozan was also reportedly in talks with LeBron James and his fellow Lakers stars regarding how he would fit into the squad. The deal was almost finalized and DeRozan and his entourage thought he would don the famous purple and gold when the new season arrived.
However, DeRozan's side soon found out that there was a disconnect between the Lakers stars and the front office.
Watch This Story: Serena Williams' Rafael Nadal, Novak Djokovic's Tesla and Others – A Look at Tennis Players' Dogs
Why did the deal between DeMar and Lakers break down?
DeMar eventually signed for the Chicago Bulls as they also added Alex Caruso and Lonzo Ball, among others, to their roster. The Lakers kept DeMar on their list of options and maintained a strong interest in him. However, a breakdown in talks with both the San Antonio Spurs and DeMar resulted in him moving to the Bulls.
The report suggests that the Lakers were willing to send Kyle Kuzma and Kentavious Caldwell-Pope to the San Antonio Spurs. But the deal did not transpire because the two franchises could not agree on certain terms.
ADVERTISEMENT
Article continues below this ad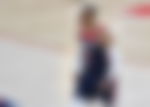 This, however, led to longtime Lakers fan Russell Westbrook joining the franchise from the Washington Wizards with both Kuzma and Caldwell-Pope going the other way.
The deal for Westbrook seemed to fit the theme of Laker's policy of signing established stars. This strategy aims to add to the quality around LeBron James and Anthony Davis.
ADVERTISEMENT
Article continues below this ad
Do you think DeMar DeRozan would have been a good signing for the Lakers? Let us know.