Why Lakers' Jeanie Buss isn't Worried About The Competition Posed By Rivals like Brooklyn Nets
Published 04/01/2021, 12:05 AM EDT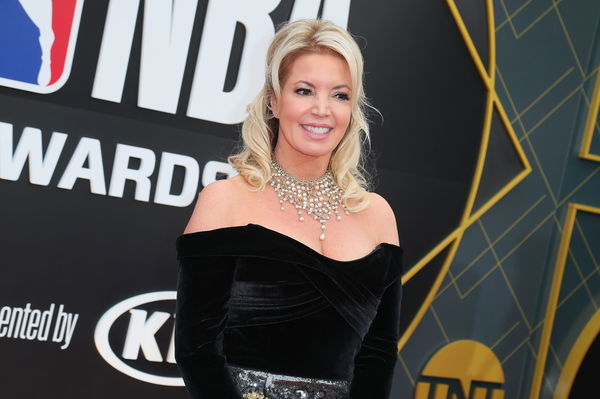 ---
---
Even before the season began and the Brooklyn Nets pulled off the biggest trade of the offseason by adding James Harden to form the 'Big Three', they were speculated to be the team that will give the Lakers a hard time in defending their title. And now, as the season has progressed, the chances of the Nets winning the title become better and better.
ADVERTISEMENT
Article continues below this ad
With all of their big moves, adding Blake Griffin and LaMarcus Aldridge, they've become the most dominant team in the league. However, this barely scares the Lakers' president, Jeanie Buss.
Jeanie Buss challenges the Brooklyn Nets
ADVERTISEMENT
Article continues below this ad
On one hand, there are the Brooklyn Nets, who have finally taken over the Eastern Conference. It wasn't easy for them to snatch the top seed from the Philadelphia 76ers. But now, with their 33-15 record, they have made their case for a title this year, stronger. Then, there are the Los Angeles Lakers, who hit a wall when two of their superstars got injured.
With LeBron James and Anthony Davis out without a timeline for their return, fans are worried sick. However, the Lakers have found their groove back and have won two games straight.
Moreover, adding big man Andre Drummond has brought some much-needed relief. While this isn't enough to calm the purple and gold fans, Jeanie Buss is more than confident in her team.
Talking about the Nets building a super team and the threat that comes with it, Buss had a rather positive response.
"It brings out the best in us. When teams identify us as the team to beat and they gear up to go at us head-to-head, that makes us work harder," Buss said. "So, bring it on."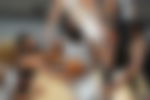 Why shouldn't the Lakers be worried?
The Lakers were not expected to win any game without Davis and Bron at their disposal. This is a team that relied on them heavily during last season's run to the championship as well.
While it started out as expected, with them losing games consecutively, they have finally gotten back to their winning ways.
Even though there is no set timeline for their return, they are likely to be present during the postseason. However, that will happen if they are fit enough to not hamper their health in the long run.
As long as Davis and Bron coming back into the roster is in the books, the Lakers can remain tension free. This is probably why Jeanie Buss feels the way she does.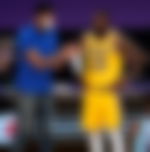 ADVERTISEMENT
Article continues below this ad
The Nets are ready to break the Lakers and dethrone them this year. Will the dream of watching the Lakers win another title get crushed? Or will they show Brooklyn why they are the reigning champions?
Read also- Not LeBron James but KCP and Markeiff Played a Big Role in Andre Drummond's Trade to Lakers
ADVERTISEMENT
Article continues below this ad