Why Milwaukee Bucks' Championship Means Another Spectacular Feat for NFL Great Aaron Rodgers
Published 07/21/2021, 11:53 PM EDT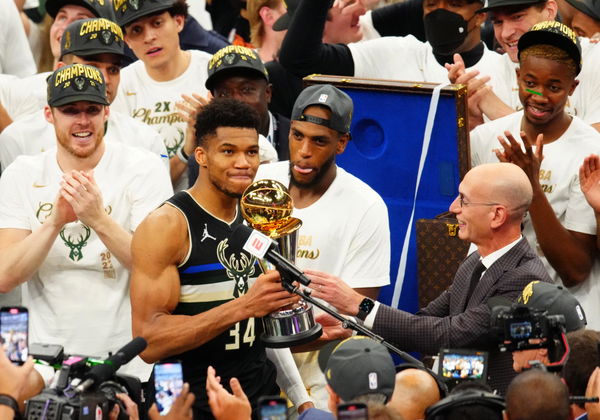 ---
---
NFL star quarterback Aaron Rodgers is an NBA champion. Yes, that's right. Rodgers, who is a Wisconsin local, is all set to receive his 1st NBA ring, owing to his minority ownership in the Milwaukee Bucks. And while Aaron and the Packers are currently riding the eye of the storm over his future with the franchise, Rogers will probably depart Wisconsin as a 2-time champion.
ADVERTISEMENT
Article continues below this ad
Rodgers has been with Greenbay since being drafted 24th by the franchise in the 1st round in 2005. And since 2008, he has been nothing short of sensational, cementing a starting spot with his performances.
In fact, Rogers' resume, which includes a 2010-11 NFL ring and Super Bowl MVP, also includes 3 season MVPs. Surely, that is a Hall of Fame career which arguably rivals that of NFL GOAT Tom Brady.
ADVERTISEMENT
Article continues below this ad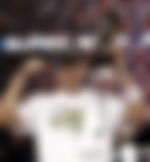 Even though Brady ended Rodgers' championship aspirations last season's playoffs, Rodgers, by virtue of Antetokounmpo and company, will have his name inscribed on the gold.
The Milwaukee Bucks – Aaron Rodgers connection
The NFL superstar has been vocal in his support for his team throughout the playoffs. In fact, following Milwaukee's crowning moment last night, Rodgers took to Twitter, commenting –
He also paid homage to the Greek Freak, whose 50-point crowning performance helped clinch the series for the Bucks.
Aaron Rodgers bought into a 1% minority stake in the Milwaukee Bucks way back in 2018 for approximately 6-million $. Following the purchase, he now joins Marc Lasry, Wes Edens, Jamie Dinan and Mike Fascitelli as the Bucks ownership cohort to win the NBA title. Rodgers, following the buzzer, also tweeted congratulating the remaining ownership and front office for their decisions last offseason.
Incredible job by Wes and Mark, Peter, Jon Horst our GM made some incredible moves, and our stars played like stars. Can't stop 34 💪🏼💪🏼 #champs

— Aaron Rodgers (@AaronRodgers12) July 21, 2021
The Journey is the dream
What a journey it's been for Milwaukee! Ever since their 2nd round exit against Miami last year, it's been quite the journey for Giannis and Mike Budenholzer. The Bucks made some key additions to their roster last offseason, as they added pieces like Jrue Holiday and PJ Tucker.
ADVERTISEMENT
Article continues below this ad
While the acquisition cost them longtime Buck Eric Bledsoe and role piece George Hill, it evidently proved worthwhile. The Bucks have been through hell and back these playoffs, slaying their Miami demons, then beating Brooklyn in a battle of inches.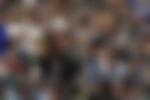 They would then go on to beat Atlanta with the franchise living through a freak scare, as Giannis suffered a hyper-extended knee. In his 1st Finals, they would go on to beat Phoenix in 6 games, with Giannis Antetokounmpo averaging 35.2ppg/13.2rpg/5.0apg. 
ADVERTISEMENT
Article continues below this ad
The pertinent question now is- does the crowning glory place ahead of LeBron James as the best player in the world?
Watch this story – Giannis Antetokounmpo's Historic Night, Cameron Johnson's Stunning Dunk & Other Milwaukee Bucks vs Phoenix Suns Game 3 NBA Finals Highlights