Why Shaquille O'Neal Wants Damian Lillard Out of Portland Trail Blazers
Published 09/08/2021, 11:15 PM EDT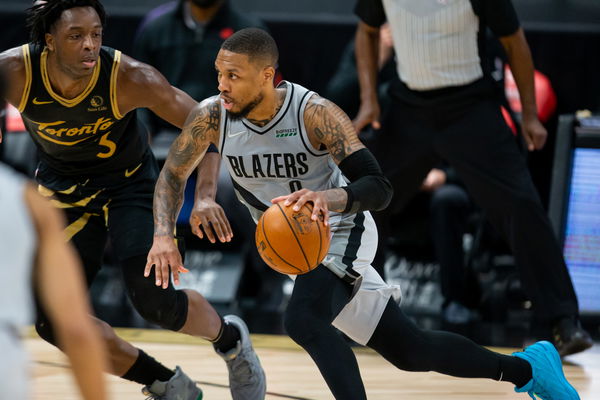 Cheers to loyalty is a toast for those who can put their life at stake to stay loyal to their choices. And perhaps this toast gets the loudest when players like Kobe Bryant, Steph Curry, Giannis Antetokounmpo, and Damian Lillard are sitting on the table. But there's one thing to notice, only Dame among those names is yet to win a championship.
Only recently, Dame revealed in an Instagram post he is back for more at the Rip City. So that means yet another year of placing faith in an organization that might not make him a champion. At least this is how Shaquille O'Neal sees it.
ADVERTISEMENT
Article continues below this ad
Shaquille O'Neal with a character assessment of Damian Lillard 
In a recent interview with American journalist Rich Eisen, 4x NBA Champion Shaquille O'Neal discussed Damian Lillard and his choices. But he began by explaining the character trait that best explains the Dolla Dame. 
The Hall of Famer detailed, "He is an old school mentality guy that's playing in the new school. An old-school guy would say, 'I'm not teaming up with you, I'm gonna beat you'. But these new school guys would say, hey let's team up to make it easier. So that's the toughest decision for him." 
It has been nine seasons for Logo Lillard at Portland and a total of eight playoff runs. Even as he became an All-Star for six of those seasons, he could not even take a WC Trophy home. Now that's painful.
Shaq hence suggested, "he wants to stay in Portland and win it out. But he may have to switch up his mentality… if everybody else is doing it, then that's just going to keep him further from winning a championship… Should he go to a contender if he wants to brighten his chance to win a championship? I'd say he should do that. I don't really like guys teaming up, but this is the way it is…"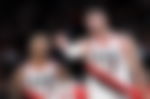 Dame aiming at a legacy that Giannis Antetokounmpo is building
The Big Game Dame knows it well that he can join, for example, the Warriors and easily achieve what Kevin Durant achieved. But that's probably not how the Oakland native functions. He'd rather spill his blood for the Rip City and strive for greatness than sign with multiple All-Stars and become an option.
ADVERTISEMENT
Article continues below this ad
Shaq clearly sees a problem with this approach as he added with a Giannis reference, "I've heard Giannis on many occasions, 'I'm not going nowhere'… and I'm sure it would be a lot, if Kawhi wasn't hurt, and James wasn't hurt, they wouldn't have won, maybe. But Giannis said I'm staying in Milwaukee, they just gave him that big money, and I respect him for that."
So in other words, this meant that Dame would not just need a Jrue Holiday to support his cause, but also a fair amount of luck to win a ring with Blazers. But Dame might disagree and say that Jusuf Nurkic & CJ McCollum at their best can get him his world. 
ADVERTISEMENT
Article continues below this ad
So what do you think, is Shaq's advice of any worth to Dame? Help us with your opinion in the comments section below.
Watch this story – Damian Lillard Highlights from Tokyo Olympics 2020