Why the Chicago Bulls are Failing to Win Despite Zach LaVine's Jordan-Like Numbers
Published 01/11/2021, 9:00 AM EST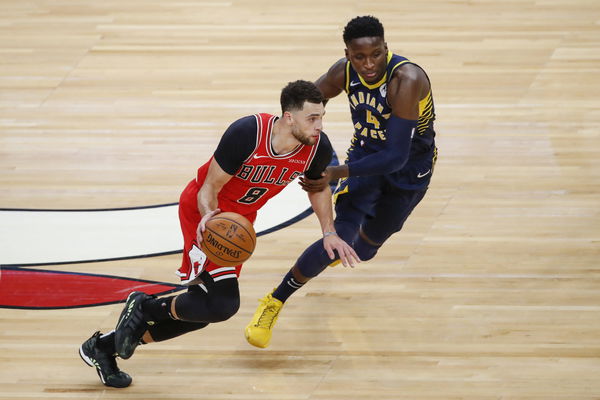 ---
---
Zach LaVine is the only bright spot in the Chicago Bulls' roster so far. He's stepping up with brilliant individual performances, but the Bulls are consistently falling short of victory. Furthermore, LaVine has already entered the team's history books with his season-high performance against the LA Clippers. 
ADVERTISEMENT
Article continues below this ad
The Bulls visited Los Angeles to take on the Clippers in a thrilling road game and ultimately lost by a three-point margin in the end. LaVine once again starred for Chicago and dropped 45 points to mark his name in the Bulls' record books.
ADVERTISEMENT
Article continues below this ad
Zach LaVine is emulating Michael Jordan at the moment
As a Bulls player, Michael Jordan recorded 165 games where he scored more than 40-points, and no other player has even come close to matching his feat. However, LaVine is just getting started out, even though his number might look meager in front of Jordan's. 
LaVine's been with the Bulls since 2017, and he's now become only the third Chicago Bulls player behind Bob Love and Michael Jordan to have more than ten 40-point games. While surpassing Jordan's tally (165) might seem impossible, LaVine can aim to better Love's record (13).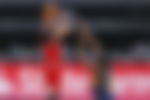 Though LaVine cannot be compared to Michael Jordan, he's performing with consistency. The UCLA alum cannot be disregarded as an invaluable asset to the Bulls franchise. He might even be the most talented player to play for them after Derrick Rose.
Lavine's numbers are on the rise, and he's especially enjoying a great start to his 2021 campaign. But despite the combo guard controlling the play, the Bulls haven't yet picked up in terms of victories.
Lavine has been instrumental in anchoring the Bulls' offense ever since his debut season, and the same has been extending in his fourth year with the team. But he isn't superhuman to carry the team on his back every single game night. What's going wrong for the Chicago Bulls?
39, 18, 32, 38, and 45 – these are Zach LaVine's recent scoring numbers for the Bulls. He's putting in massive efforts, but Chicago is currently suffering a losing run in the season. They've lost seven games so far and are one of the bottom five teams in the Eastern Conference. 
The Chicago Bulls are unable to sustain their winning momentum despite players like Coby White and Lauri Markkanen providing support on the offensive end. Now their problem goes beyond offense, and it lands upon how well they're able to defend on the court.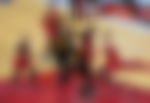 The Bulls are 29th in the league in terms of points allowed per game. Opponents have a solid chance of scoring 120+ points when they take on Chicago because that's how they've been performing so far. 
ADVERTISEMENT
Article continues below this ad
The team lacks a solid defense and quality defensive stoppers. While Wendell Carter Jr. is filling up that role, he needs to focus more on the post-game to help Chicago contain the points allowed. 
Zach LaVine has been flawless with his scoring and his energy, and the Bulls can ride on his momentum if they employ good defensive strategies. Can they improve in 2021 or will it be the same old story once again?
ADVERTISEMENT
Article continues below this ad