Why the LA Lakers Need LeBron James Back
Published 04/25/2021, 7:00 PM EDT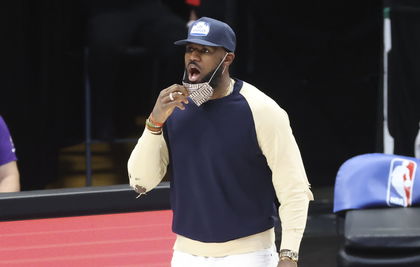 ---
---
The Lakers are in a rut. They are 1-4 in their last five games and have been under .500 since LeBron James went down with injury. While they were competitive for a while, the momentum has run out and the team is struggling on the court. The offense has become stagnant, but the defense is still impressive.
ADVERTISEMENT
Article continues below this ad
There is an obvious reason for the Lakers' struggles and that is not having LeBron James on the floor. He is the leader of the team in every way of the word. Despite being a small forward, LeBron regularly takes ball distribution and playmaking responsibilities. He led the league in assists last year.  With the two losses to the Dallas Mavericks in three days, LA has to be worried about possibly falling in the standings.
ADVERTISEMENT
Article continues below this ad
They are 1.5 games ahead of the sixth-placed Mavs and just 2.5 games outside the play-in zone. Along with that, the final leg of the season is crucial for this new look Lakers team with Andre Drummond and Ben McLemore to get into a rhythm. But is that all? Why do the Lakers need LeBron James back as soon as possible?
Lakers: What does LeBron change for this team?
ADVERTISEMENT
Article continues below this ad
We have already gone over the possibility of falling into the play-in. However, with the return of Anthony Davis, the offensive woes should minimize. AD had a wooden return against the Mavs, showing that his body needs to reacclimatize to playing on the court. But it is Anthony Davis, and having a player like him on the floor is always a plus point.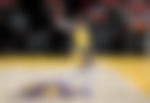 As we have mentioned, LeBron is everything for this Lakers offense. While Dennis Schroder has alleviated some of the playmaking responsibilities LeBron carried through last season, he still is the man that orchestrated the team on the floor. The play style on the court is a lot more fluid with LBJ on the floor.
ADVERTISEMENT
Article continues below this ad
The one aspect with which the Lakers can relax on now having LeBron is defense, as they have the highest defensive rating in the league (106.3) through LeBron's absence. But they need his veteran presence and sensational play to close the season out strong and head into the playoffs looking like the force they were in the 2020 bubble. That can't happen without LeBron James on the floor.