Why Tyler Herro Chose LeBron James Over Dwyane Wade as Miami Heat's Greatest of All Time
Published 07/21/2021, 11:30 PM EDT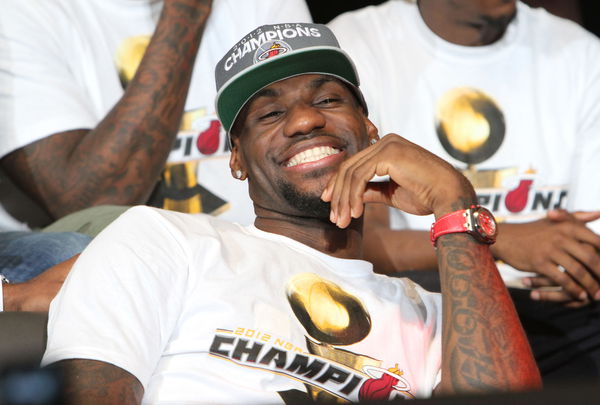 ---
---
Some would argue that LeBron James was at the prime of his career when he was playing for the Miami Heat. And his partnership with his teammates, Chris Bosh, and Dwyane Wade, went down in history because of the legacy that they built together. However, die-hard Heat fans have always put Wade on the highest pedestal. After all, it was him that lead Miami to its first NBA championship in 2006. But it seems like the team's young superstar, Tyler Herro, is a bigger LeBron fan.
ADVERTISEMENT
Article continues below this ad
Miami Heat GOAT: LeBron James over Dwyane Wade?
Miami Heat has had a plethora of great players throughout its history. Dwyane Wade won the first title along with legendary Shaquille O'Neal, Jimmy Butler lead them to the 2020 NBA Finals, but LeBron James seems to be a vital piece that got them their 2012 and 2013 championships. And most fans do give him that credit. But does that mean he deserves to be labelled as Heat's best player of all time?
ADVERTISEMENT
Article continues below this ad
Well, Tyler Herro seems to think so. In his recent media appearance, he was asked to name the greatest Heat player and in a surprising response, he took now Lakers' superstar LeBron's name. But he had a justification for his choice as well.
"I'd have to say, LeBron James. I can't go wrong with D-Wade, LeBron. Either or. But I feel like growing up for me, LeBron was my favorite player on the Heat."
Tyler Herro asked who is the best Heat player of all time: LeBron James…growing up for me LeBron was my favorite player on the Heat. pic.twitter.com/Q4kQcGHDkX

— Brendan Tobin (@Brendan_Tobin) July 21, 2021
WATCH THIS STORY: LeBron James' Best Clutch Moments of His Playoff Career Against Jimmy Butler, Victor Oladipo & Others
Why D-Wade is the uncontested best player of this franchise?
Bringing in a title isn't the only reason Wade is given so much respect. Dwyane spent more than 14 seasons of his 16-year career in the NBA with the Miami Heat itself. He put his blood and sweat into making it the franchise that it is today, a title-contender. If it wasn't for not being paid enough, there is no doubt he would have ended his career at South Beach.
However, it makes sense why Herro would pick Bron. As he mentioned, LeBron was his favorite growing up which means that when Tyler was honing his basketball skills as a teenager, LeBron was wreaking havoc in the 2010s. But Wade's dominance is more prominent from a time when Herro was too young.
ADVERTISEMENT
Article continues below this ad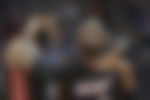 There is no denying LeBron's contribution to their titles, and four consecutive Finals appearances but rumor has it that Wade is the one who orchestrated the coming together of this 'Big Three'. So, Herro's comments might not go down very well with some Heatles.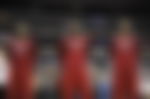 ADVERTISEMENT
Article continues below this ad