Why Was Michael Jordan So Competitive? Here's How His Brother Larry Jordan Boosted His Career
Published 01/14/2021, 10:01 AM EST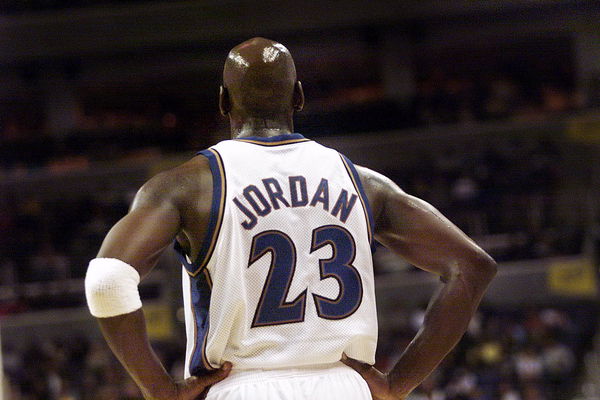 ---
---
Everyone would call the person who doesn't consider Michael Jordan the greatest of all time, crazy. For every NBA fan who has a conversation about legends, Jordan's name is added to that list by default. He is a once in lifetime kind of player who has now become synonymous with the sport. However, the reason for him becoming a basketball player goes very deep into his childhood.
ADVERTISEMENT
Article continues below this ad
The iconic legacy
After being a part of the league for 15 years, Jordan is one player who not only saw a plethora of success, achieved many accolades, but also had a popularity that was one of a kind. Even before winning the six NBA titles, he had established himself as an all-rounder in the league.
ADVERTISEMENT
Article continues below this ad
With awards like the Defensive Player of the Year and a plethora of scoring titles, he had instilled fear in his opponents. It's hard enough to win two back-to-back NBA titles, let alone three. But that's exactly what Jordan-led Chicago Bulls set out to do during the 1992-1993 season.
In total, Jordan had won six NBA Championships with the Bulls. In fact, throughout his career, he also retired multiple times only to be pulled back to the game he loved so dearly.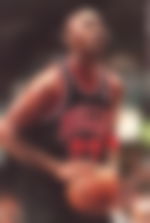 Michael Jordan vs Larry Jordan?
Is it true that motivation coming from a place of hatred is far more powerful? Well, this might be the case with MJ. A Brooklyn native, Jordan might have had a backyard court that he used as a canvas to perfect his game. But it was actually the presence of a full-time opponent that made the difference.
Yes, that's Larry Jordan, MJ's older brother by a year. Although Michael's advantage was his height, Larry was a better package. He was more athletic and stronger. Both of them went neck to neck with each other each day, practicing the art of basketball.
ADVERTISEMENT
Article continues below this ad
However, it was MJ's determination that led him to eventually beat Larry every day, eventually leading to Larry and Jordan's relationship growing apart. Surprisingly, the sibling's high school coach, Pop Herring, felt that Larry had more potential.
He stated, "Larry was so driven and so competitive an athlete that if he had been 6'2″ instead of 5'7″, I'm sure Michael would have been known as Larry's brother instead of Larry always being known as Michael's brother." That's got to sting, but the reality is that Michael became a legend and not Larry. But how amazing would it have been if we would have seen both the Jordan brothers battle it out in a professional league? Would MJ have won the six titles he so proudly holds?
ADVERTISEMENT
Article continues below this ad