"Why Wouldn't We": Warriors Executive Reveals Wishes to Add More Stars Alongside Stephen Curry and Klay Thompson
Published 07/16/2021, 10:37 AM EDT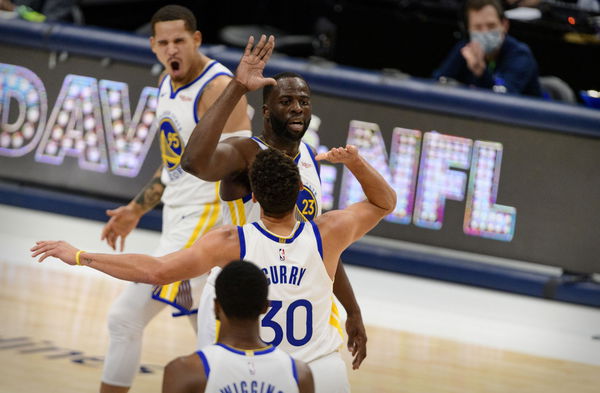 ---
---
Stephen Curry. Klay Thompson. Draymond Green. Kevon Looney. Andrew Wiggins. One would expect the Golden State Warriors are ready to go for next season, considering they have had a solid couple of seasons. However, due to injuries, miscommunications and various other factors, such is not the case.
ADVERTISEMENT
Article continues below this ad
What went wrong for Golden State Warriors?
After winning the title in 2018 and finishing second in 2019, things were all hunky dory for Steve Kerr's indomitable forces. They reached the NBA Finals for five consecutive seasons, from 2015-2019. Led by the surging duo of Stephen Curry and Klay Thompson, the Warriors looked like they were never going to stop. But things eventually took a turn for the worse.
ADVERTISEMENT
Article continues below this ad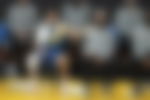 For nearly a decade, the Dubs played fearless basketball and developed an exclusive sporting culture that their franchise became famous for. They specialized in precision, mainly from outside the 3-point zone. However, a sudden heap of injuries left the Warriors in ruins. The departure of Kevin Durant did not help their cause, and left Stephen Curry fending for himself and the team. It was an abysmal couple of seasons for the California based side, who did not make it to the playoffs on either occasion.
GSW looking to rebuild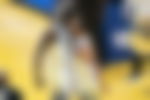 In order to compete at the highest level again, Steve Kerr will have to bring about some changes to the squad. Some of the older guards need to be offloaded, and new talent needs to be recruited. Many factors will play a role, including adaptability to the setup, relationship with the players, fee being demanded, etc.
Nonetheless, GSW have been linked to numerous players for the upcoming year. And Vice President of Basketball Operations for Golden State, Kirk Lacob, has admitted that the Warriors are certainly inquisitive about availability of players.
ADVERTISEMENT
Article continues below this ad
WATCH THIS STORY: Giannis Antetokounmpo's Sensational Block, Devin Booker's Insane Fadeaway, Other Milwaukee Bucks vs Phoenix Suns Game-4 Highlights
Speaking about the Warriors' interests in acquiring new players, Lacob quoted, "Absolutely. No question. Why wouldn't we? Otherwise we wouldn't be doing our job." Recent reported interests of the Warriors include Damian Lillard, Kawhi Leonard and Pascal Siakam. "We call about things the general public does not know about, like rumors we are hearing, sometimes it is true and sometimes it is not."
ADVERTISEMENT
Article continues below this ad
The Golden State Warriors will look to rebuild during the off-season. Despite having an overload of talent, a marquee signing will elevate them from potent to dominant. If they can acquire someone like Lillard or Leonard, their 'Splash Trio' will be a force to be reckoned with. Whom do you think the Warriors should add to their roster?