Wife Ayesha Once Revealed How Stephen Curry's Daughter Gets "Genuinely Upset" with Her Over 1 Thing: "Why Didn't You Let Me.."
Published 09/27/2022, 4:00 PM EDT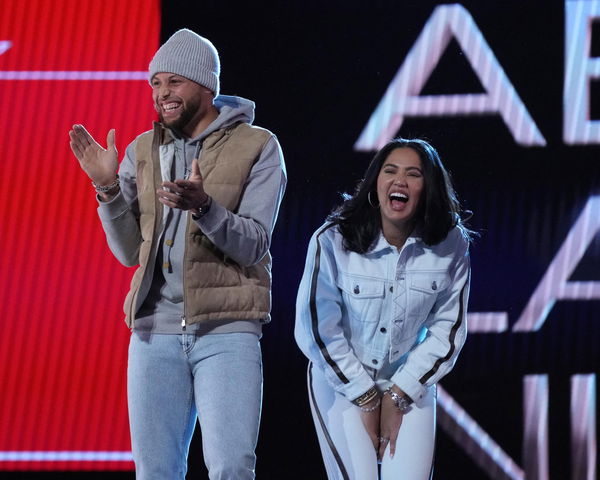 Stephen and Ayesha Curry are completely devoted to each other and their kids. Despite the duo having successful and busy individual careers, they always find time for their family. Steph is a four-time NBA champ. He spends most of his year on the NBA court playing for the Golden State Warriors. However, the 33-year-old always looks to find a work-life balance. The eight-time All-Star tries to spend as much as time he can with his wife and kids.
ADVERTISEMENT
Article continues below this ad
Meanwhile, Ayesha Curry always prioritizes her husband and kids before everything else. Steph and Ayesha have three beautiful kids, Riley, Ryan, and Canon. During an interview with Yahoo Life in 2016, Ayesha Curry revealed that she and their eldest daughter Riley spent a lot of time in the kitchen together. Ayesha also shared the one thing that Riley gets really mad about.
ADVERTISEMENT
Article continues below this ad
Stephen Curry's daughter Riley loves to cook with her mom
Ayesha talked about her career as a cookbook author and her responsibilities of being a mother of two little girls. Steph and Ayesha's third kid Canon was not born back then. Ayesha acknowledged that the fans' attention has shifted from her husband to the whole family as the years have passed.
Mrs. Curry also talked about her kids being exposed to a lot of media attention. She addressed the issues about social media memes involving Riley as well.
ADVERTISEMENT
Article continues below this ad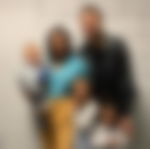 Further, Ayesha suggested she loved making tender and juicy ham steaks for her family. She also disclosed that Stephen Curry's favorite dish was chicken parmesan, which he has loved since his college days. Talking about Riley, Mrs. Curry said that her daughter eats everything she cooks with her. Ayesha continued, "If I don't have her in the kitchen with me she's genuinely upset- 'Why didn't you let me help you?' "
Ayesha reckoned that their moments together in the kitchen would probably be the biggest memory Riley would have when she grew up. The Curry family has become one of the most talked-about families in the NBA.
ADVERTISEMENT
Article continues below this ad
Watch This Story: 3 times Ayesha Curry caused controversy
Fans admire the love and connection that Steph and Ayesha share. Lately, fans have taken an increased interest in everything that happens with the Curry family behind the scenes. Their popularity has reached new grounds with Stephen Curry's on-court success in recent times.