Wife Cherelle Disregards "Absurd" Brittney Griner Ruling Despite Admitting to "Understand" the Law
Published 11/02/2022, 12:30 PM EDT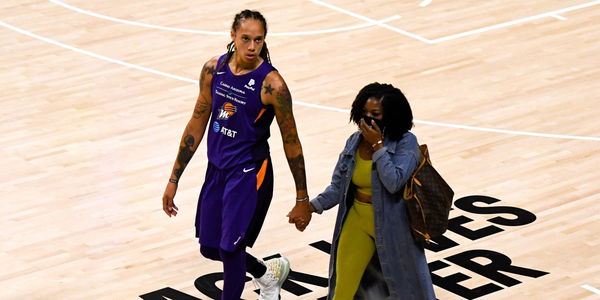 Cherelle Griner is still battling to secure the release of her wife, Brittney Griner, from exile in Russia. She hasn't seen her loved one in months, and with a Russian court recently rejecting her appeal, that day still seems far away.
Cherelle recently broke her silence after a Russian court denied the WNBA player's appeal to leniency on October 25th. In an exclusive interview with "The View", Cherelle labeled the decision as "absurd". Furthermore, with the rejection of the appeal, she argued that her wife's prison sentence was politically motivated.
ADVERTISEMENT
Article continues below this ad
She admitted to understanding that every country has its own set of rules. However, made the argument her wife's punishment is unfair. "I understand being in the field of law that every state, every country has their own rules, but this is just absurd," Cherelle stated. "The crime and the punishment is disproportionate at its finest." 
She continued by asserting that the prison terms of individuals convicted of considerably harsher crimes pale in comparison to Griner's punishment. When asked if she believes her wife's imprisonment was politically motivated, she remarked, "There's no other way for me to see it except the fact that this is political."
Cherelle further made the argument that Russian courts did not see who Griner is as a person while reaching a verdict. This gives her the impression that it is politically motivated.
She also revealed that the last time she spoke with her wife was in mid-October. Cherelle went on to detail the mental toll the Russian imprisonment has had on the WNBA star.
A prisoner swap is the last hope for Brittney Griner to return home
Brittney Griner's prospects of returning to her homeland anytime soon are hanging by a thread after her appeal was denied. With the refusal of the appeal, expectations for her release will switch to the possibility of a high-profile prisoner swap.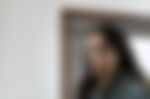 The U.S. had proposed a prisoner swap to Russia in order to secure the release of Griner and another American prisoner, Paul Whelan. Moreover, back in August, U.S. Secretary of State Antony Blinken said the United States had made a "substantial offer". Sources said that deal would include the U.S. releasing imprisoned Russian arms dealer Viktor Bout. However, no additional information has come to light in this regard.
ADVERTISEMENT
Article continues below this ad
Russia previously cautioned the U.S. not to engage in "megaphone diplomacy." Basically, they were warned against leveraging public pressure to secure the release of the Phoenix Mercury star. As things stand, negotiations between the two nations over swapping prisoners appear to be stalled.
Brittney Griner has been detained in Russia for several months. In mid-February, Russian authorities discovered cannabis-infused vape cartridges in her luggage at a Moscow airport. She pled guilty to Russian drug charges and was sentenced to nine years behind Russian bars. After her appeal was denied, it further solidified her prison sentence.
ADVERTISEMENT
Article continues below this ad
WATCH THIS STORY: Did WNBA star Brittney Griner date 7-ft Lakers center, Anthony Davis?
Will Brittney Griner be able to return to home soil soon? Share your thoughts in the comments section below.
Edited By: Satagni Sikder