Wife Vanessa Shares Millionaire Mike Repole's Bizarre Kobe Bryant Story of Not Being Allowed to Invest Millions in BodyArmor at First: "He Busted My Chops"
Published 05/04/2022, 9:00 AM EDT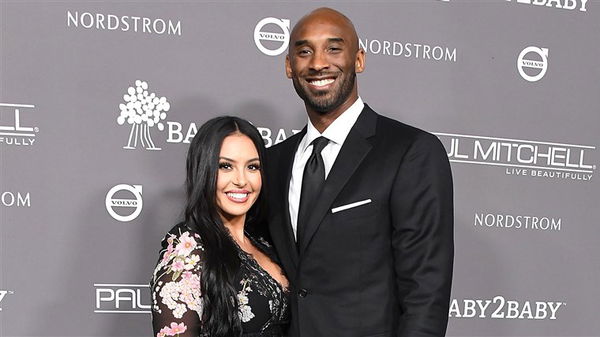 Basketball legend Kobe Bryant made history in the sports world by demonstrating tremendous skill on the court and by helping others to achieve the same success. After his death, Vanessa Bryant continued to pass on his legacy to the next generation.
She has taken the Mamba mentality to a new level and made a brand out of it, and the funds are used to aid those in need. Vanessa is making sure to do everything her husband wanted for people. In addition, to raise the awareness of this sport among people so that they can choose to pursue it as a career.
ADVERTISEMENT
Article continues below this ad
Many brands have even stepped forward to continue the legacy of Kobe Bryant. Among them is one that has ties to Kobe's past. Body Armor strives to help the foundation in any way it can. In 2014, the late NBA legend invested $6 million, but according to reports by AfroTech, Coca-Cola acquired it last year for $5.6 billion.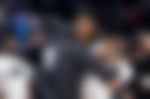 This resulted in his estate receiving $400 million. Meanwhile, Body Armor is investing in its foundation. After the news was shared on social media, Vanessa also shared it on her Instagram story, making it official. 
In an interview, Mike Repole disclosed his donation to Kobe Bryant's Foundation
Vanessa shared an interview and a series of photos conducted with Drink Body Armor's CEO Mike Repole. The post contains a series of information related to Mike's announcement of a $24 million donation to the Mamba and Mambacita Sports Foundation.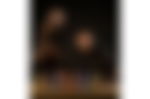 He also shared a story about when he warned Kobe about the risks of initial investors back in those days. During his interview with Boardroom, he discussed some of his thoughts on the donation as he mentioned the following:
ADVERTISEMENT
Article continues below this ad
WATCH THIS STORY: John Daly Hails 'Daddy Trump' and Reveals His Most Relatable Golfing Partner
"I'm going to make sure this foundation gets bigger than the Ronald McDonald House," Repole told Boardroom. "What Vanessa and the girls want to do for underserved boys and girls with the Mamba and Mambacita Sports Foundation is to change lives."
 

View this post on Instagram

 
ADVERTISEMENT
Article continues below this ad
While describing Kobe's bizarre story of not being allowed to invest millions in body armor at first. Repole said, "He busted my chops." Let us know how you feel about this donation that Mike made to Kobe's foundation. Share your thoughts in the comment section below.