Wife Vanessa's Close Friend Kim Kardashian Delighted to Receive Gigi and Kobe Bryant Memorial Shoes for Gianna's 16th Birthday
Published 05/05/2022, 8:30 AM EDT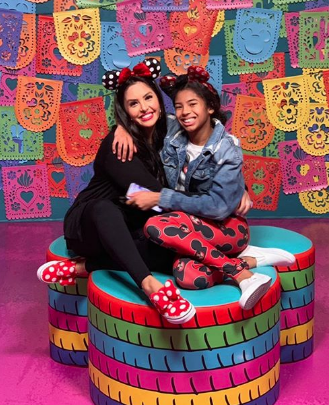 Kobe Bryant's wife Vanessa Bryant has an array of great friends. She has a very particular list of people she is close to, and those friends include the Kardashians, as well. We have often seen them support one another and send each other gifts and cards, and this time was no exception.
She never forgets to send gifts to the Kardashians' children on their birthdays or for Christmas, whether it is a good time for Vanessa or a family celebration. Her daughter Gianna Bryant's birthday was approaching this year, so Vanessa did everything. Whether building a new playground for children or releasing a new sneaker under the Nike brand.
ADVERTISEMENT
Article continues below this ad
In order to preserve the legacy Kobe has left in this world of basketball, she is doing everything in her power. To celebrate Gianna "Gigi's" 16th birthday, Nike released the Sweet 16 collection called "Mambacita Sweet 16″.
As we can see from Vanessa's recent post on social media, where she posted pictures of the collection and how it was made, with the caption: "I'm so happy with the way these Mambacita shoes came out in honor of my daughter, Gigi."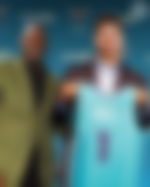 Gigi's new release features a black snakeskin design to represent the "Mambacita Mentality." She has sent these sneakers to some of her closest friends, including Kim Kardashian and Dwyane Wade's wife Gabrielle Union.
Kim and Union, also took to Instagram to share their reactions. They were delighted to receive the Gigi and Kobe Memorial Shoes as a gift for Gianna's 16th birthday.
In order to make her daughter's birthday as memorable as possible, Kobe Bryant's wife Vanessa does everything she can
Vanessa posted on her social media account her friend's reaction, which both wished Gianna a happy birthday. Besides celebrities, the design of Nike's sneaker collection has also impressed fans to celebrate Gianna.
ADVERTISEMENT
Article continues below this ad
As she posted on her social media, Vanessa wrote a note about the collection. She wrote: "the 'Mambacita Sweet 16' is inspired by her resilient spirit and the love she had, not only for the game, but for her family, friends, and community."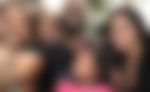 Bryant added, "part of her legacy is about building a better future for all girls and women in sport, one step at a time."
ADVERTISEMENT
Article continues below this ad
Check this story: Kobe Bryant Made a $6 Million Investment That Earned His Family Over $400 Million to This Day
Vanessa did not miss the opportunity to celebrate her daughter's birthday this time around. Consequently, she did everything she could to make it a memorable occasion. In addition to helping others, she is doing everything she can to carry on her husband's and daughter's legacy. Share your thoughts in the comments section below.