"Wiggins Got Robbed": Stephen Curry Finally Winning An NBA Finals MVP Leaves Warriors Fans Going Fanatic
Published 06/17/2022, 12:39 PM EDT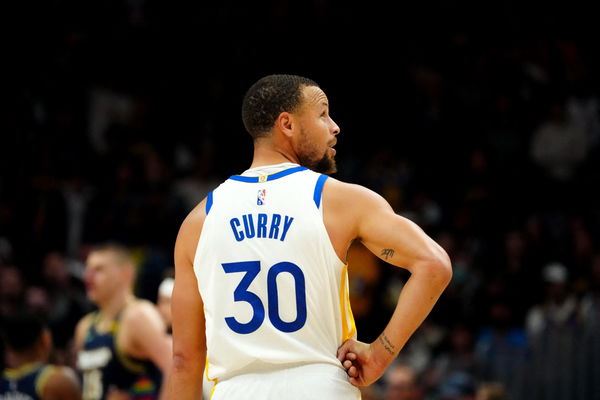 The Golden State Warriors beat the Boston Celtics in Game 6 to become NBA Champions for the 4th time in 8 years. Moreover, Stephen Curry was named the Finals MVP for the first time in his career. He was magnificent in the Finals and carried the team on his back more often than not. Andre Wiggins was the 2nd best player for the Warriors in the Finals as he put clamps on Jayson Tatum while holding his own on the offensive end.
Golden State stormed back after a slow start in Game 6. They went on a 21-0 run to take a 15-point lead into the second half. This proved to be a pivotal run as The Celtics could not recover. Curry poured in 34 points to put a cap on a brilliant run this entire postseason.
ADVERTISEMENT
Article continues below this ad
The Legend of Stephen Curry grows
Steph Curry had one of the most memorable playoff runs and there was never any doubt as to who would win the Finals MVP. He averaged 31.2 PPG in the Finals which propelled Golden State to yet another NBA Championship. Along with Klay Thompson, Draymond Green, and Andre Iguodala, Curry added the 4th ring to this legendary dynasty.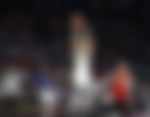 Steph is the main reason why basketball has changed so drastically over the past decade. He had already won multiple championships, and 2 MVPs to go along with numerous other achievements.
The only thing missing from Curry's collection was the Finals MVP. He was already a legend but winning this trophy pushed him into the echelons of the greatest players of all time.
WATCH THIS STORY: Steph Curry's 5 best Finals performances
Ever since Iguodala won the Finals MVP in 2015, there had been a debate about whether Curry should have won it or not. Many analysts and fans used this as an excuse to thrash Steph's legacy. Now that the greatest shooter of all time has added the Finals MVP to his collection, there should be no debate about the greatness of 'Chef' Curry.
Warriors fans cannot contain their excitement
Curry winning the Finals MVP award has put many unnecessary debates to rest. Unsurprisingly, the Warriors fans went fanatic watching 'No. 30' finally win the award. Various reactions came in on Twitter after he was announced as the Finals MVP.
Wonder what Durant is thinking right about now.

— Jay (@jay4774) June 17, 2022
LeBron James is no longer the only active player with four NBA  rings, and Cristiano Ronaldo is no longer the only current player with five UEFA Champions League championship rings. All of these records were broken in 3 weeks

— Barkhad Mohamoud (@BarkhadMohamoud) June 17, 2022
ADVERTISEMENT
Article continues below this ad
ADVERTISEMENT
Article continues below this ad
The Golden State Warriors are one of the greatest dynasties of all time. From going to 5 consecutive Finals to dealing with various injuries and roster changes, they came back and won another championship. Steph Curry can now easily lay back and exclaim that he's won it all. Let's appreciate and enjoy greatness.