Will Karl Anthony Towns Play Tonight? Minnesota Timberwolves vs Portland Trail Blazers: Injury Updates, Expected Lineups, and Game Prediction
Published 01/08/2021, 2:00 AM EST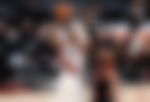 ---
---
The Portland Trail Blazers take on the Minnesota Timberwolves on the road. For the Blazers, they have had an inconsistent start to the NBA season, with key victories over the Lakers and the Warriors, but have also had surprising losses. Damian Lillard has looked good, but not like the elite player that he is. Gary Trent Jr. has been a welcome surprise for Portland.
ADVERTISEMENT
Article continues below this ad
The Timberwolves have been very poor. They currently have a 2-5 record and have lost their previous five games. For them, they must do whatever possible in order to turn their season around. With three top-3 NBA draft picks in their team, there is little justification for them to play the way they have.
With that in mind, take a look at tomorrow's game between Portland and Minnesota.
ADVERTISEMENT
Article continues below this ad
Portland Trail Blazers – Team news
The Blazers are coming off a surprise defeat against the Chicago Bulls. The Bulls were able to neutralize the threat of Damian Lillard and CJ McCollum to a certain extent. However, both players contributed 50 of the Blazers' 108 points. Additionally, while Portland had great scoring numbers, with 6 players scoring double digits, they couldn't beat Chicago.
Expect the Portland Trail Blazers to come out with a vengeance against a floundering Timberwolves team.
Predicted Line Up – Damian Lillard, CJ McCollum, Robert Covington, Derrick Jones Jr., Jusuf Nurkic
Minnesota Timberwolves – Team News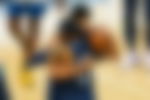 The Timberwolves extended their losing streak to five against the Denver Nuggets. Karl-Anthony Towns remains out for this game due to a dislocated left wrist. He missed the game against the Nuggets and will be out against the Blazers as well. However, the recent performances of rookie Anthony Edwards will be an encouraging sign for the Timberwolves.
Perhaps D'Angelo Russell can help the Timberwolves to rally?
Predicted Line-Up – D'Angelo Russel, Malik Beasly, Juancho Hernangomez, Jarrett Culver, Ed Davis
Minnesota Timberwolves vs Portland Trail Blazers – Prediction
ADVERTISEMENT
Article continues below this ad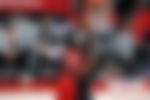 The two teams are coming off losses. However, the Trail Blazers will be more confident, given that they've gotten big wins over some big teams. Plus, the Blazers are at full strength, whereas the Timberwolves are missing their best player. Expect Jusuf Nurkic to provide size and dominance over Ed Davis as the Blazers take the win over the Timberwolves.
Prediction – Trail Blazers take the win, with CJ McCollum being the leading scorer in the win.
ADVERTISEMENT
Article continues below this ad
Who do you think will win the game tomorrow night? Can the Timberwolves turn their fortunes around?