Will Damian Lillard Play Tonight? Portland Trail Blazers vs New Orleans Pelicans: Injury Updates, Lineup and Game Prediction
Published 03/18/2021, 1:30 PM EDT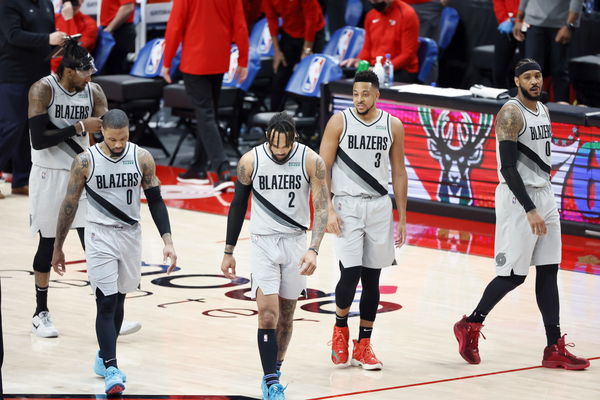 ---
---
The New Orleans Pelicans were seconds away from bagging their third straight win, but some turnovers and missed free throws in the crucial minutes of the game cost them their victory against the Portland Trail Blazers. What's disappointing is that the Pelicans could not even hold their double-digit lead, and with  125-124, it was game over.
ADVERTISEMENT
Article continues below this ad
However, the matchup had everyone glued to their seats because both teams played extremely well. Luckily, the Pelicans have a shot at revenge as they are scheduled to meet the Blazers again. Who will add a W to their tally this time?
Portland Trail Blazers injury updates and lineup prediction
ADVERTISEMENT
Article continues below this ad
The Blazers are one team with a good and consistent season so far, despite facing so many injury issues with their players. They have proven, once again, that as long as they have Damian Lillard, they are very much in playoff contention.
Dame's game-winners and clutch moments have been off the charts so far. There is no telling the Blazers will lose until the buzzer goes off. In his last battle with the Pelicans, he scored a whopping 50 points, along with 10 assists and 6 rebounds.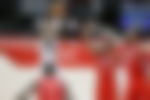 CJ McCollum finally made his comeback and played decently for someone who's been out of touch for two months. With Jusuf Nurkic still out with Zach Collins, Harry Giles III is now probable for this matchup because of a calf injury.
With that, the predicted lineup would be Derrick Jones Jr., Enes Kanter, Damian Lillard, CJ McCollum, and Robert Covington.
New Orleans Pelicans injury updates and lineup prediction
The Pelicans are in a bit of a sticky wicket as they stand eleventh in the Western Conference with a 17-23 record. Their inconsistency will be the biggest reason for not being able to make the cut for the playoffs. However, the play-in knockout round could be their savior. But for that, too, getting as many wins as possible right now is crucial.
ADVERTISEMENT
Article continues below this ad
With Lonzo Ball's three-point shooting, and Brandon Ingram and Zion Williamson's playmaking, the Pelicans can do wonders. Zion has lived up to all the expectations set on him. The 20-year-old is averaging 25.6 points per game and going 62% from the field. Both Ingram and Zion combined for almost 60 points in the last game, but that wasn't enough when Dame alone was dropping that much.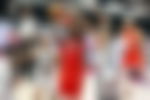 With their roster intact, the predicted lineup would be Eric Bledsoe, Zion Williamson, Brandon Ingram, Steven Adams, and Lonzo Ball.
ADVERTISEMENT
Article continues below this ad
Game prediction
Without a doubt, this game won't be any less of a thrill than the previous one. However, one can't rule out 'Dame Time' and with McCollum back, they have another advantage. Expect the Blazers to bag this second victory as well.