Will Derrick Rose Play Tonight? New York Knicks vs Toronto Raptors: Game Prediction, Injury Updates and Lineup
Published 04/11/2021, 12:00 PM EDT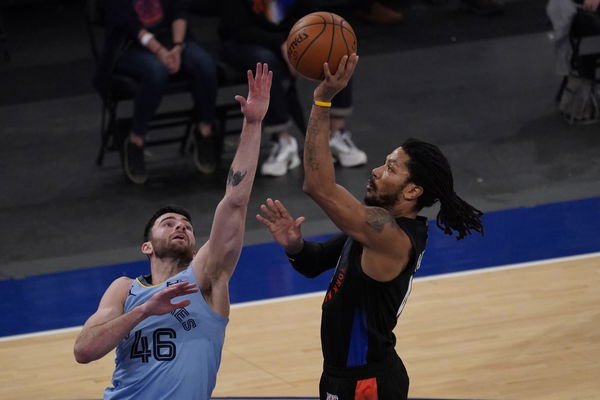 Two Eastern Conference teams will be battling it out in an effort to improve their record and have a shot at making it to the postseason. While the New York Knicks are right at the edge on the eighth spot with a 26-27 record, the Toronto Raptors are still trying to grab as many victories as possible in the eleventh spot. Although their chances are bleak, they have somewhat returned to form winning five of their last seven games.
The Raptors and the Knicks are coming off wins before entering this matchup. But which one of them will have bested the other by the end of the night? Let's get to predicting.
New York Knicks injury report and lineup predictions
ADVERTISEMENT
Article continues below this ad
The Knicks have found themselves in a bit of a rut. They have lost five of their last eleven games, but after their previous win against the Memphis Grizzlies, a game that went into overtime, they will be looking to remain hot for the Raptors.
R.J. Barrett and Immanuel Quickley led the way with their 20 points each. Even Derrick Rose and Alec Burks contributed to the scoreboard with 19 points each and their star, Julius Randle ended the game with a triple-double of 15 points, 10 rebounds, and 11 assists.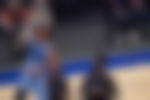 Despite trailing all throughout the game and by 14 points in the fourth quarter, but they escaped with a 133-129 win in OT. With a healthy roster, the Knicks will only be missing John Henson from the lineup in this matchup.
Thus, the predicted lineup would be Reggie Bullock, Julius Randle, Nerlens Noel, R.J. Barrett, and Elfrid Payton.
Toronto Raptors injury report and lineup predictions
The Toronto Raptors had a blowout 135-115 win against the Cleveland Cavaliers and now have a 21-32 record. Their chances of making it to the playoffs look extremely thin unless they're banking on at least qualifying for the play-in tournament.
Gary Trent Jr. had a big night against the Cavaliers. With 44 points, he also bagged 7 three-pointers. Following him was Malachi Flynn, who chipped in 20 points and then OG Anunoby with 15 points.
ADVERTISEMENT
Article continues below this ad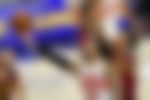 Although they were quite under-manned with Kyle Lowry, Paul Watson, Jalen Harris, and Fred VanVleet sidelined, they were even leading by 38 points in the second quarter.
No update has been given on any of these for their game against Knicks. Except Lowry is till a might for this game. So, the predicted lineup would be Gary Trent Jr., Malachi Flynn, Chris Boucher, OG Anunoby, and DeAndre' Bembry.
ADVERTISEMENT
Article continues below this ad
Game prediction
The Raptors have more momentum on their side, but the Knicks have more offensive manpower. While this game will be neck0to-neck, the Knicks are the favorite underdogs to take the victory.