Will Devin Booker Play Tonight? Phoenix Suns vs Detroit Pistons: Injury Update, Lineup and Game Prediction
Published 01/08/2021, 12:00 PM EST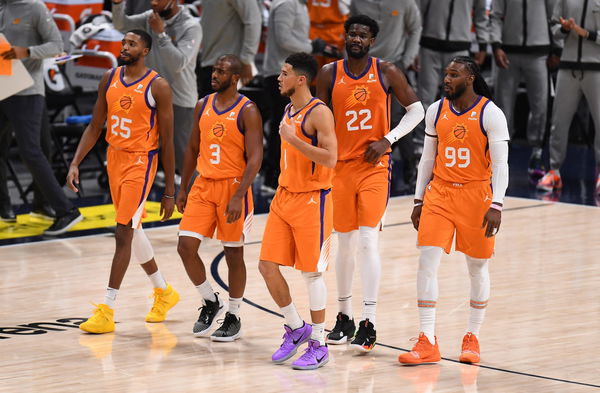 There are no two ways to the fact that the Detroit Pistons vs Phoenix Suns matchup will be a cakewalk for the Suns. Well, why wouldn't it be? The Suns are standing at the top of the Western Conference, while the Pistons are hanging on for dear life at the bottom of the Eastern Conference.
So a team with a 6-2 record battling a team with a 1-7 record, will the obvious franchise triumph, or will this be the start of the Pistons' comeback?
Phoenix Suns injury update and lineup prediction
ADVERTISEMENT
Article continues below this ad
The Suns have everything the Pistons don't. They have a star-studded team that includes Devin Booker, who is averaging 21.5 points and 4.6 assists. Besides him, they also have the talented Mikal Bridges, who is averaging 14 points and getting 5.4 rebounds.
The franchise is on fire offensively and is filled with players finishing in double digits. They also consist of veteran player Chris Paul that is heading towards being a part of the Hall of Fame. Let's not forget, this is a team that had 21 three-pointers during its last outing with the Toronto Raptors. They even had four back-to-back wins, and they look unstoppable.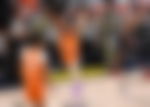 Only Jalen Smith has been ruled out for this game because of the league's health and safety protocols. With all key players intact, the predicted lineup would be Jae Crowder, Chris Paul, Mikal Bridges, DeAndre Ayton, and Devin Booker.
Detroit Pistons injury update and lineup prediction
No team is in a worse position than the Pistons this season.  And their two main issues have been a lack of a closer, with their bonafide stars like Derrick Rose and Blake Griffin not being able to find their rhythm in the game.
ADVERTISEMENT
Article continues below this ad
They have suffered from three consecutive losses so far, and the only man who has shined for them is Jerami Grant. There was a lot of speculation about how Grant will do after signing a massive contract with them. Well, it looks like he is proving that he was worth it. He is averaging 24 points and 6 rebounds so far. But his solo performance won't be enough for them to beat the red-hot Suns.
With Killian Hayes not returning anytime soon, Derrick Rose and Josh Jackson are expected to show up for this match. With that, the predicted lineup would be Mason Plumlee, Jerami Grant, Blake Griffin, Josh Jackson, and Delon Wright.
ADVERTISEMENT
Article continues below this ad
Game prediction
Expect this to easily be a one-sided affair. With the way the Suns are playing, the Detroit Pistons will need a miracle to beat them. There is no doubt that Phoenix is just a way better team than them.