Will Giannis Antetokounmpo Play Tonight? Milwaukee Bucks vs Boston Celtics: Injury Updates, Lineup and Game Prediction
Published 03/26/2021, 11:30 AM EDT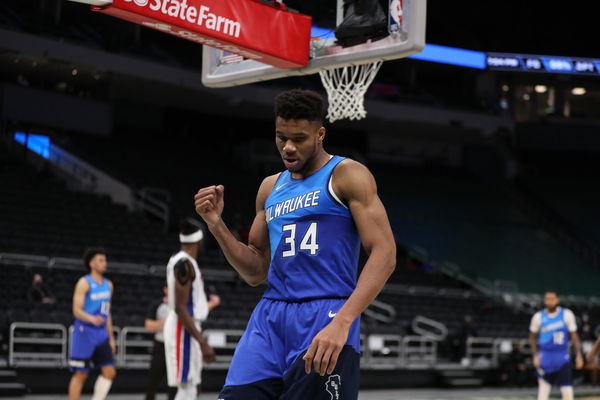 The Milwaukee Bucks and Boston Celtics will continue their two-game miniseries as scheduled. In their first matchup, the Bucks were easily the more dominant force and ended up as winners. With this win, the Milwaukee Bucks stretched their winning streak to eight games in a row, and now the Boston Celtics have another shot at putting that to an end.
While the Boston Celtics are right at the edge for a spot in the postseason, standing eighth with a 21-23 record, the Bucks are far out of reach in the second spot with a 29-14 record. Will Milwaukee prevail again? Or will the Celtics cause an unexpected upset?
Boston Celtics injury updates and lineup prediction
ADVERTISEMENT
Article continues below this ad
The Celtics have suffered six losses in eight games. After their decent start to the season, they've only slipped down further in the conference. And if they don't buck up, they are likely to miss the playoffs this time.
Despite having two high-scoring superstars like Jaylen Brown and Jayson Tatum, the Celtics' offense this season is one of the worst in the league. In their last game, all that Boston was doing throughout was trying to slice down the deficit as much as possible.
It even got to a point where they were down a basket with one second left, but Daniel Theis missed a wide-open three-pointer and it was game over at 121-119. On top of that, Kemba Walker is having one of the worst seasons of his career. He has hardly produced any number on the board.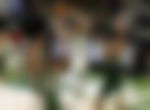 The injury plague hit even the Celtics. Semi Ojeleye, Evan Fournier, and Tristan Thompson are listed out for this matchup. Daniel Theis has been traded to the Bulls in return for Moritz Wagner. Thus, the predicted lineup would be Kemba Walker, Marcus Smart, Robert Williams, Jayson Tatum, and Jaylen Brown.
Milwaukee Bucks injury updates and lineup prediction
No team in the past few weeks has shown that they can outperform the Milwaukee Bucks. Against the Celtics, the Bucks were pouring down buckets left and right, and their three-point shooting was on fire.
Even though the reigning MVP and DPOY had a slow night in their first meet, Khris Middleton had it handled as he led the way with his 27 points on the board. In fact, Bobby Portis was the second-highest scorer with 21 points. Brook Lopez and Donte DiVincenzo added 17 points each as well.
ADVERTISEMENT
Article continues below this ad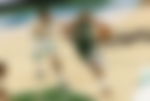 This goes to show that when Giannis Antetokounmpo does not show up big, the Bucks can rely on the supporting cast. Only Bryn Forbes is probable and Rodions Kurucs is out for this game.
So, the predicted lineup would be Jrue Holiday, Khris Middleton, Giannis Antetokounmpo, Brook Lopez, and Donte DiVincenzo.
ADVERTISEMENT
Article continues below this ad
Game prediction
Their first meeting was a nail-biter indeed. The Celtics did all they could to catch up to them, but the Bucks were just a way better team. Milwaukee is the clear favorite to win this matchup too, extending their winning streak to nine games.