Will Giannis Antetokounmpo Play Tonight? Milwaukee Bucks vs Utah Jazz: Injury Updates, Lineup and Game Predictions
Published 02/12/2021, 1:00 PM EST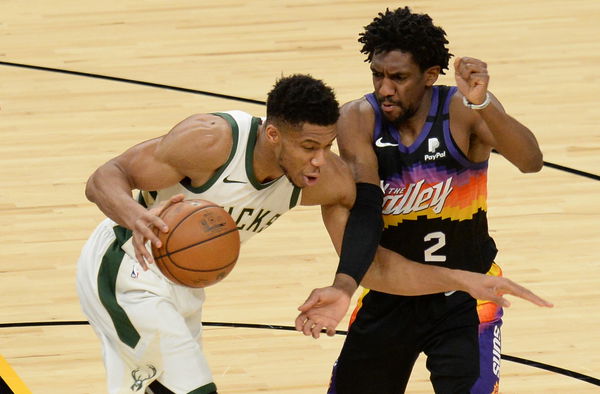 Two of the top teams of their respective conferences are about to butt heads. However, as the Utah Jazz are consistently on the rise, going for their 6-game winning streak, the Milwaukee Bucks' are entering this matchup after a heartbreaking loss to the Phoenix Suns.
ADVERTISEMENT
Article continues below this ad
The two teams have had a stellar season so far, and their battle won't be any less. But the question is, who will leave with the 'Winner' tag around their necks?
Milwaukee Bucks- Injury update and lineup predictions
ADVERTISEMENT
Article continues below this ad
The Phoenix Suns ended the Milwaukee Bucks' 5-game winning streak despite Giannis Antetokounmpo's 47-point performance.
The Bucks have struggled little without Jrue Holiday, who helped open up their offensive options by creating his own shots. But testing positive for COVID-19 will keep him sidelined for this game, too.
The man next in line is Khris Middleton, who has been the secondary scorer for Milwaukee in Holiday's absence. He has taken it up a notch by finishing the game with assists in the double digits.
If the Bucks want to come back on track, their win against the Jazz is essential. Therefore, they will need Donte DiVincenzo to step up.
With the rest of their roster intact, the predicted lineup would be Bobby Portis, Bryn Forbes, Khris Middleton, Giannis Antetokounmpo, and Donte DiVincenzo.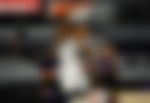 Utah Jazz- Injury update and lineup predictions
The Jazz started the season off with the bang, and they are maintaining their position in the West. Their last win against the Boston Celtics came with Donovan Mitchell dropping 36 points that eased their win.
Mitchell has been the team's lead scorer, averaging 24 points, 5.1 assists, and 4.3 rebounds a game. The biggest reason for Jazz's incredible 20-5 record is that they've shown excellence on both ends of the court, with their defense led by Rudy Gobert.
ADVERTISEMENT
Article continues below this ad
In fact, the number of three-pointers they take in games is unbelievable. They will be without Mike Conley in this matchup, who injured his hamstring.
With that, the predicted lineup would be Royce O'Neale, Donovan Mitchell, Bojan Bogdanovic, Rudy Gobert, and Joe Ingles.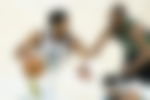 Game prediction
ADVERTISEMENT
Article continues below this ad
Although their game offense hasn't suffered too much due to Jrue Holiday's absence, it is their defense that has taken a hit. Expect the Utah Jazz to prevail against the Bucks and continue their winning streak.