Will Jamal Murray Play Tonight? Denver Nuggets vs Milwaukee Bucks: Injury Update, Lineup and Game Predictions
Published 02/08/2021, 1:30 PM EST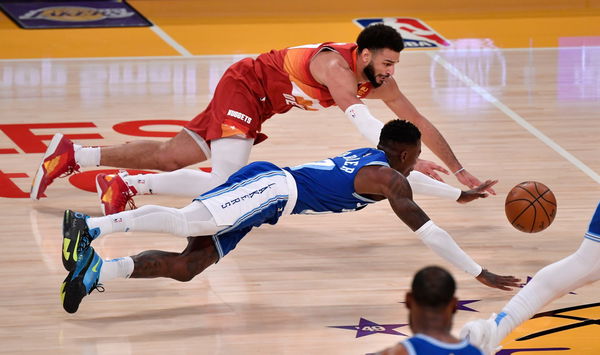 The Milwaukee Bucks are on a four-game winning streak and will be looking to make it five when they face the Denver Nuggets, who are slipping down in the Western Conference. Both these teams are filled with some of the best players in the league, and this matchup will be very intense.
Milwaukee Bucks injury update and lineup prediction
After crushing the Cleveland Cavaliers in two straight games, the Milwaukee Bucks seem like they're in the best form at the moment. Other than having the offensive juggernaut Giannis Antetokounmpo, they also have two elite All-Stars to depend on.
ADVERTISEMENT
Article continues below this ad
Jrue Holiday has fit seamlessly alongside Giannis and Khris Middleton. Holiday has been an asset on both ends of the floor and Middleton is now the second top-scorer in the team.
Their bench players have also played a crucial role in maintaining the Bucks' position in the East. Even though they had a slow start to the season, they are unstoppable right now.
With a healthy roster, the predicted lineup for this matchup would be Brook Lopez, Donte DiVincenzo, Giannis Antetokounmpo, Khris Middleton, and Jrue Holiday.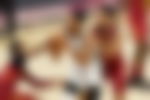 Denver Nuggets injury update and lineup prediction
The Nuggets had started this season with a bang, but since then, their terrible defense has cost them some easy wins. If they fix that issue, they have enough offensive threats to dominate any team they play against.
ADVERTISEMENT
Article continues below this ad
They have the prowess of Nikola Jokic, who is averaging almost a triple-double this season. Just like Giannis has Middleton and Jrue, Jokic has Jamal Murray and Michael Porter Jr. for support. However, Murray isn't in his best form as of now, and is also questionable for the game against Bucks, along with Facundo Campazzo.
With Gary Harris and PJ Dozier also ruled out, the predicted lineup would be Michael Porter Jr., Monte Morris, Nikola Jokic, Paul Millsap, and JaMychal Green.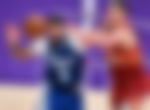 Game prediction
ADVERTISEMENT
Article continues below this ad
With their lackluster defense and Murray also probable for the game, it won't be easy for the Nuggets to hold off one of the best teams in the East. The Milwaukee Bucks are the clear favorites to win this matchup.