Will Jamal Murray Play Tonight? Denver Nuggets vs Phoenix Suns: Injury Updates, Lineup and Game Predictions
Published 01/23/2021, 2:00 PM EST
The Denver Nuggets and Phoenix Suns are on two different tangents this season. While the Nuggets' performance has taken a dip after they made their Conference finals appearance last season, the Suns look brand new, winning the first five of their six games. Who will come out as the better team in this matchup? Let's get to predicting.
ADVERTISEMENT
Article continues below this ad
Denver Nuggets injury update and lineup prediction
The Nuggets' subpar defense has led them to lose some games. Holding a 7-7 record, they are currently standing 10th in the Western Conference. If only they can fix their defense, things can really turn around for them.
ADVERTISEMENT
Article continues below this ad
On the offensive front, they are one of the most elite teams with stars like Nikola Jokic and Jamal Murray to lead them. Jokic is averaging 25.1 points,11.4 rebounds, and 10 assists, and Murray is putting up 19.2 points per game. However, depending solely on them won't do any good.
Even though they beat OKC without Michael Porter Jr., the good news is that he is back to play the Suns as he has completed his mandatory quarantine period. Other than that, only Greg Whittington is out for the game.
With that, the predicted lineup would be Will Barton, Paul Millsap, Jamal Murray, Gary Harris, and Nikola Jokic.
Phoenix Suns injury update and lineup prediction
This is a team that went 8-0 in the Orlando Bubble last season and made the best decision of bringing in Chris Paul this offseason. He has been the perfect veteran guide for the young talent on the team.
The key for the Suns would be to contain Jokic, and that's where DeAndre Ayton comes in. He was able to hold him off well enough to not let him cross 17 points when they met on New Year.
ADVERTISEMENT
Article continues below this ad
With Devin Booker to lead them in scoring, the Suns have high chances of maintaining their winning streak against the Nuggets. The 24-year-old is dropping 22.2 points, 4.1 assists, and 3.4 rebounds a game. If he can keep up these numbers, it won't be easy for any team to nudge them out of their position in the West.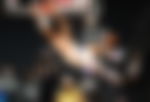 So far, Damian Jones and Dario Saric are out because of Covid Protocols. Therefore, the predicted lineup would be Mikal Bridges, Devin Booker, Cameron Johnson, Chris Paul, and DeAndre Ayton.
ADVERTISEMENT
Article continues below this ad
Game prediction
As long as the Nuggets have Murray and Jokic, nothing can be ruled out. However, the Suns are a more promising team for this victory because of their overall performance. Unless Denver miraculously strengthens their defense, expect Phoenix to add this W to their tally.