Will James Harden Play Tonight? Brooklyn Nets vs Oklahoma City Thunder: Injury Updates, Lineup and Game Predictions
Published 01/29/2021, 12:00 PM EST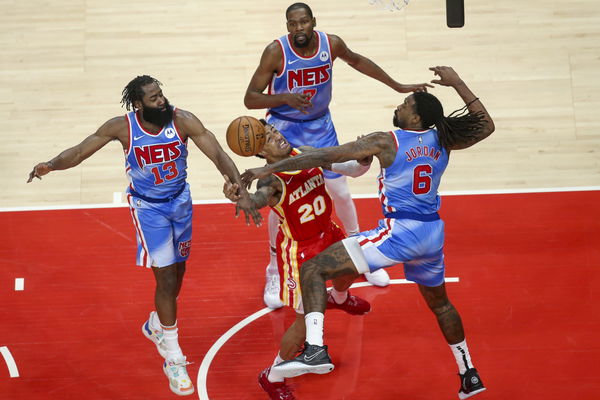 On one side, we have the Brooklyn Nets, who are one of the most feared offensive teams. On the other side, we have a team whose offense might be one of the worst in the league. As the Oklahoma City Thunder face off against the Nets, both these teams will be looking to end the other's winning streak.
Will Thunder be able to withstand one of the most hyped 'Big Three' of the league? Let's get to predicting.
Brooklyn Nets injury updates and lineup prediction
ADVERTISEMENT
Article continues below this ad
The Nets' defense has its flaws, but the trio makes up for it with their scoring. That's precisely what James Harden, Kyrie Irving, and Kevin Durant did in their last outing against the Atlanta Hawks. They combined for a scary 89 points and defeated the Hawks 132-128.
As envisioned, the three of them have started asserting their dominance. Harden's entry into Brooklyn has lifted the team to a 12-8 record, and although Durant is outscoring him so far, Harden's overall impact on the team is clearly visible. If they fix the many bugs in their defense, Brooklyn could be an enormous threat.
While Spencer Dinwiddie is out for the entire season, Nicolas Claxton won't be making his season debut anytime soon either. With that, the predicted lineup would be Joe Harris, Kyrie Irving, DeAndre Jordan, James Harden, and Kevin Durant.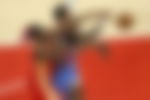 Oklahoma City Thunder injury updates and lineup prediction
The OKC has come alive in the sixth week of the new season. They're on a two-game winning streak and really showed what they're capable of after they defeated the Phoenix Suns. However, this was when the Suns were without their star player, Devin Booker.
Losing Chris Paul this offseason hasn't been so bad. In fact, Oklahoma has benefitted in a way by adding Luguentz Dort as a starter. They also have the ever-growing Shai Gilgeous-Alexander who has taken the role of lead scorer very well.
They also possess some great veterans in their roster like Al Horford and even George Hill. But Hill, along with Trevor Ariza and Josh Hall, is out for this matchup.
ADVERTISEMENT
Article continues below this ad
With that, the predicted lineup would be Theo Maledon, Shai Gilgeous-Alexander, Al Horford, Luguentz Dort, and Darius Bazley.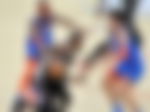 Game prediction
ADVERTISEMENT
Article continues below this ad
Despite the Thunder showing plenty of improvement, it's tough to imagine them dominating the Nets. Expect this to be a blowout victory for KD, Kyrie, and Harden.
Read Also- Kevin Durant and Draymond Green Spat: What had Happened in 2018?