Will Jimmy Butler Play Tonight? Miami Heat vs Chicago Bulls: Injury Updates, Lineup and Game Predictions
Published 03/12/2021, 1:00 PM EST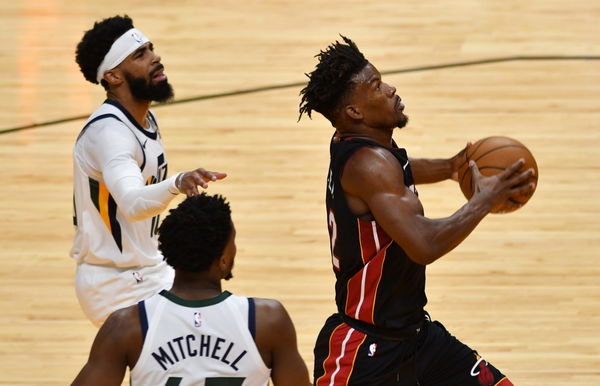 The two Eastern Conference rivals will be meeting each other for the first time this season. On one side, there is the Miami Heat, who will look to continue their hot run. They have won eight of their nine previous games. On the other side, we have the Chicago Bulls, who have had trouble staying consistent since the beginning of the season.
While the reigning champions stand fifth in the East with a 19-18 record, the Bulls are trying to keep up at the eleventh position with a 16-19 record. Which team will get this W to add to their tally? Let's find out.
Miami Heat injury updates and lineup prediction
ADVERTISEMENT
Article continues below this ad
At first, it was hard to recognize the Miami Heat, who instilled terror in every team that faced them last time in the postseason. However, with each passing game now, they are ensuring that everyone remembers. The Heat just defeated the Orlando Magic 111-103 in their last outing and sealed two victories back-to-back.
By the looks of it, the Heat will probably play even better in the second half of the season, as all its players will be well-rested, thanks to the All-Star break. With all key elements in place, Jimmy Butler is proving, once again, how a great leader can impact a team's success. He ended with 27 points, 11 assists, and 8 rebounds in the last game, nearing a triple-double performance.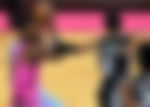 Even with the absence of Bam Adebayo, they don't seem to be struggling. He is ruled out for this game as well, along with Avery Bradley and Meyers Leonard.
With that, the predicted lineup would be Kelly Olynyk, Duncan Robinson, Kendrick Nunn, Jimmy Butler, and Kezie Okpala,
Chicago Bulls injury updates and lineup prediction
When the season started off, the Chicago Bulls seemed like a team with a sure-shot ticket to the playoffs. However, they have slipped down quite a bit since then. And not having healthy players seems to be a major concern. Despite not having Ben Simmons and Joel Embiid in the team, the Bulls still lost to the Philadelphia 76ers in their last outing.
ADVERTISEMENT
Article continues below this ad
Although the good news is that their roster is coming back to its full strength. Otto Porter Jr. and Lauri Markkanen recently made their return too. Even though Zach LaVine has turned out to be a fine leader for them, the supporting cast needs to do better if they want to get back to their winning ways.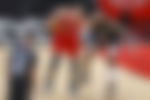 With only Devon Dotson out, the predicted lineup would be Zach LaVine, Coby White, Patrick Williams, Wendell Carter Jr., and Lauri Markkanen.
ADVERTISEMENT
Article continues below this ad
Game predictions
This could be an interesting game with the Miami Heat slightly shorthanded. While the Bulls are getting most of their players back. With Jimmy Butler in Miami, they are definitely the favorites to win this matchup but consider this to be a head-to-head game.