Will Joel Embiid Become the Second Unanimous MVP After Steph Curry? Stats Reveal He's on the Same Path
Published 03/05/2021, 11:38 AM EST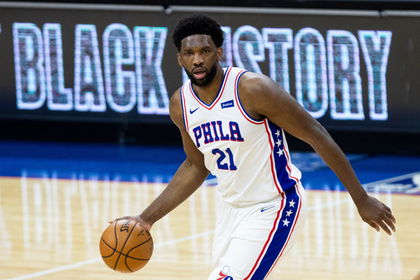 ---
---
Joel Embiid was always destined to find success in the NBA. While it has taken him a while to reach MVP candidacy, the Cameroonian big man is ensuring that he stays right at the top with his glittering displays. In fact, he is currently on par with Steph Curry's 2016 unanimous MVP season! 
ADVERTISEMENT
Article continues below this ad
The Philadelphia 76ers are cruising atop the Eastern Conference, thanks to Embiid's dominant displays. The seven-footer has scored 30 or more points in precisely 50% of the games he's played this season. 
Joel Embiid is on course to match a unique record set by Steph Curry in 2016
ADVERTISEMENT
Article continues below this ad
There have been several MVPs ever since the league began handing out the award. However, only Steph Curry has the honor of winning it in a unanimous fashion. When Curry won MVP in 2016, he averaged 30.1 PPG and shot just above 50% of his field goals, and made 45.4% of his three-pointers.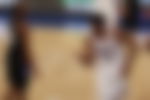 Not many players have been able to achieve this stat line ever since Curry did it. But right now, is it not surprising to know that Joel Embiid is currently putting up the same numbers that the Warriors guard recorded in 2016. 
Embiid is currently averaging 30.2 points on 52% shooting and 42% on 3-pointers this season, and these numbers are just breathtaking. 
Joel Embiid is averaging 30.2 points on 52% shooting and 42% on 3-pointers this season.

He is on pace to join 2015-16 Stephen Curry as the only players to average 30 points on 50% shooting and 40% on 3-pointers in a season.

Curry won the MVP unanimously that season. pic.twitter.com/UgXVdrvDiJ

— ESPN Stats & Info (@ESPNStatsInfo) March 5, 2021
If Embiid sustains these numbers until the end of the regular season, he will join Steph Curry in an exclusive NBA record. It would be a point guard and a center who averaged 30/50/40 throughout a season, denoting the importance of every position on the court! 
Embiid is making a strong case amid the declining role of centers in the NBA
Not many can forget how Shaquille O'Neal dominated the league. Players would just give the ball to him and let the big fella do the rest. However, the league has changed much since then, and a lot of teams have adapted to the 'small ball' strategy. 
The number 5 position on the court belongs to tall centers, but that hasn't been the case with every team. However, players like Embiid, Nikola Jokic, and Marc Gasol have been revolutionary in fighting for what's theirs. 
"If it wasn't for Joel [Embiid] and Marc Gasol shooting threes and forcing themselves to have to shoot threes, they [NBA centers] would be on the bench," former NBA champion Metta Sandiford-Artest told Brandon 'Scoop B' Robinson recently. 
ADVERTISEMENT
Article continues below this ad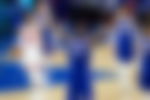 Hence, these players should be celebrated more for standing up and sustaining their spot on the team. If they had chosen to follow the traditional method of offense, head coaches would've replaced them with versatile forwards. 
Right now, Jokic and Embiid lead the league's PER rankings, and that would suggest how dominant they are on the court. Can Embiid sustain his hot hand and become just the second unanimous MVP of the league? 
ADVERTISEMENT
Article continues below this ad