Will Julius Randle Play Tonight? New York Knicks vs Atlanta Hawks Game 1: Prediction, Injuries, & Lineups
Published 05/22/2021, 11:15 PM EDT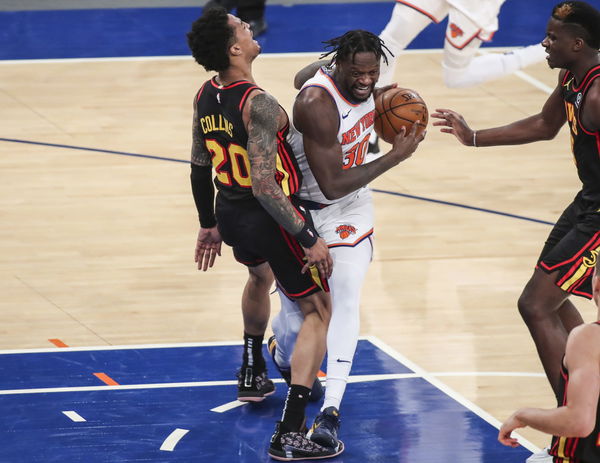 ---
---
The Knicks and the Hawks, who kept swapping places in the EC standings throughout the second leg of the regular season, are finally meeting in the playoffs. The two teams will lock horns in front of an MSG crowd that had filled the seats within hours after the expensive ticket window opened. 
ADVERTISEMENT
Article continues below this ad
The Knicks are a very well-coached team and they would really be tough to beat at least in round 1. However, one can't discount the Hawks because they're known for comebacks and hold the firepower to frustrate their opponents. So which side has better odds at winning game 1?
Knicks vs Hawks: Injury updates and lineup predictions
ADVERTISEMENT
Article continues below this ad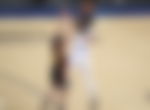 For the Hawks, small forward Cam Reddish (Achilles injury) is now allowed to resume unrestricted workouts. However, he is still at least 12 days away from a reevaluation and that would mean he's not coming back until round 2. Next, they have Brandon Goodwin, who will not come back because of a minor respiratory condition. Lastly, point guard Kris Dunn, who has played just four games this season, will be a day-to-day decision. 
Probable starting five – Trae Young (PG), Bogdan Bogdanovic (SF), Kevin Huerter (SG), John Collins (PF), and Clint Capela (C)
For the Knicks, center Mitchell Robinson (foot injury) is out for the entire playoffs. Apart from him, guard Luca Vildoza will be a day-to-day decision.
Possible starting lineup – Elfrid Payton (PG), Reggie Bullock (SG), RJ Barrett (SF), Julius Randle (PF), and Nerlens Noel (C)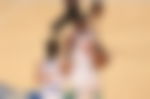 Who wins?
ADVERTISEMENT
Article continues below this ad
Interestingly, both the Knicks and the Hawks did not just end their regular season with a 41-31 record. In fact, they even had an identical home (25-11) and away (16-20) wins apart from the strikingly similar 7-3 record in the last 10 games. 
Discussing the Hawks first, they are an offense-first team with Trae Young, John Collins, and Bogdan leading the pack in scoring. Plus, they have a rebound leader in Clint Capela, who does not just average back-to-back double-doubles but also scores massive dunks. If the offense was already not too strong, Kevin further completes the scary starting five, averaging 12 points a game.
The Knicks, a deadly match for the Hawks, are defensively very strong. They're a very young team with a 6MOY candidate in veteran Derrick Rose to lead the bench. Their starting leader in Julius Randle is one of the few players who have played 70+ games this season. Moreover, he has averaged a 24-point double-double along with six triple-doubles in the season. Add the scoring of RJ Barrett and they become a tough side to beat.
ADVERTISEMENT
Article continues below this ad
We predict a close win for the Knicks on their home court. Help us know in the comments if you believe any differently.