Will Julius Randle Play Tonight? New York Knicks vs Atlanta Hawks Game 2: Prediction, Injuries, & Lineups
Published 05/26/2021, 1:11 AM CDT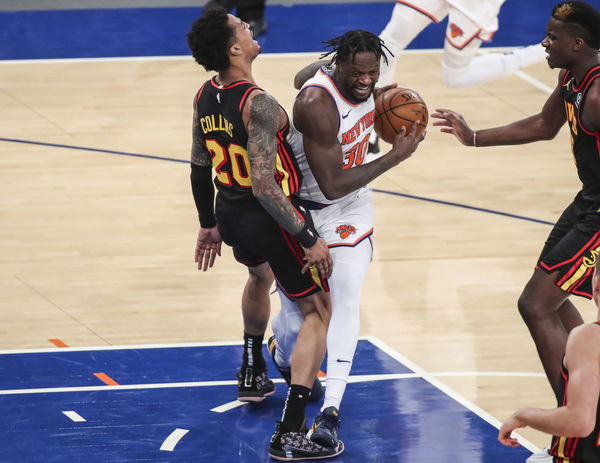 ---
---
Wednesday night will witness another live wire event in the war between the New York Knicks and Atlanta Hawks. Calling it a war is justified because the 15,000 people in Madison Square Garden will be with the Knicks. After all, the crowd did not feel good when Trae Young directed a "Sshhh…" towards them the other night. 
ADVERTISEMENT
Article continues below this ad
Game 1 swung towards the Hawks after their 22-year-young point guard made a last-second floater. It was obvious that the Knicks, even as the favorites, would not take the series 4-0, and hence a loss might not worry them as much. However, they can not afford to lose another home game from here. So what can one expect from the second match?
Knicks vs Hawks: Injury updates and lineup prediction
ADVERTISEMENT
Article continues below this ad
For the Knicks, the matter of concern is their prolific center Nerlens Noel on the injury list. The 27-YO will be a day-to-day decision because of his sore ankle. Next, they have guard Luca Vildoza as another DTD call along with Mitchell Robinson who is out due to a foot injury.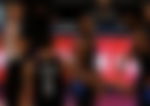 Probable starting lineup – Julius Randle (PF), Reggie Bullock (SF), Alec Burks/Nerlens Noel (C), RJ Barrett (SG), and Elfrid Payton (PG)
For the Hawks, there is no new name on the list but only the old ones. They have point guard Brandon Goodwin out for the season. Also, small forward Cam Reddish (Achilles) still has more than a week till the team reevaluates him.
Potential starting five – John Collins (PF), De'Andre Hunter (SF), Clint Capela (C), Bogdan Bogdanovic (SG), and Trae Young (PG)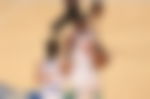 Who will win between the two?
ADVERTISEMENT
Article continues below this ad
The way Trae Young delivered in his playoff debut was beyond extraordinary because he looked like a man on a mission. But apart from his glorious performance, the Hawks defeated the Knicks mostly because they endured only six turnovers as opposed to the Knicks' 11. Plus, putting Clint Capela on Julius Randle further proved to be a good bet. Still, one area of major improvement remained their deep shooting, which is the strength of the Knicks. 
For the Knicks, they will have to better their defensive game at least against Trae Young. Moreover, they can't have their starters combining for 41 points and hope for a win by staying dependent on the bench. 
ADVERTISEMENT
Article continues below this ad
If the Knicks are to win, apart from their star duo and the bench leader in Derrick Rose, Alec Burks must continue with his form. We predict a victory for the Knicks here and believe that coach Tom Thibodeau will come up with a defensive strategy in those clutch moments.