Will Kawhi Leonard Bounce Back From His ACL Injury Like Kevin Durant Did in the 2020-21 Season?
Published 07/16/2021, 12:30 PM EDT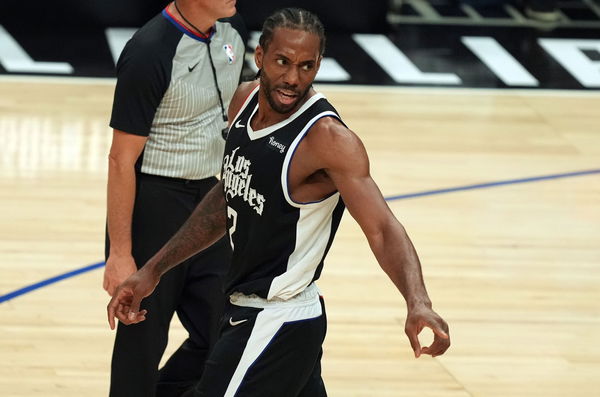 ---
---
Big news hit as the Clippers announced Kawhi Leonard went through surgery for partial ACL tear. Leonard suffered the injury in Game 4 of the Western conference Semi finals against Utah Jazz. After almost a month after, the Clippers announced that he had undergone surgery. Leonard was having a great playoff run as he averaged 30 points, 7 rebounds and 2 steals per game.
ADVERTISEMENT
Article continues below this ad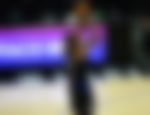 Another superstar who suffered with an ACL was Kevin Durant. He had an Achilles tendon rupture in Game 5 of the NBA finals against Kawhi Leonard in 2019. The Warriors were going for their three-peat when KD suffered the injury and had to go through surgery later. However, Kevin Durant's injury was much more severe and kept him out of action for 552 days.
ADVERTISEMENT
Article continues below this ad
However, KD bounced back like no one expected and continued right from where he left off. In the playoffs this season Kevin Durant put up 34 points per game, which is his highest average in the playoffs ever. Now, with Kawhi's injury questions arising, can he come back the way KD did?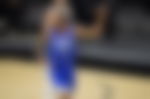 Injury does not favor Kawhi Leonard
Kawhi Leonard is not new to injuries in his career. However, he has never suffered an ACL injury. Coming back from ACL injuries is extremely hard on a player. Alot of rehab, rest and most importantly, a lot of games missed. There are already rumors that Kawhi could be out for the entire season or return around the second round of the playoffs next season.
Now Kevin Durant was able to bounce back from such a severe injury due to proper rehab, but also because it did not get in his the way of his play style. The 'Slim Reaper' is extremely skilled when it comes to scoring. Although the ACL is used throughout, in Durant's case he can mend his game to apply less pressure on his leg.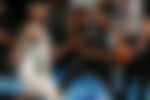 On the other hand, Kawhi Leonard is a much more physical player. Leonard utilizes his body a lot more than Kevin Durant does. He uses his power to get to the rim and also he is one of the best defensive players due to his ability to apply the pressure. However, with an ACL injury, there is no guarantee that he can continue doing those things with the same intensity.
Furthermore, even when healthy Kawhi went through with load management to recover his body. Now, he has an added partial ACL tear. Kawhi is going to have to adapt to that and make changes in the way he plays. Currently he makes over 56% of his shots from inside the paint or inside the restricted area. Compared to KD who makes 45% of his shots from those areas.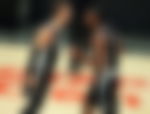 While there is no doubt Leonard can shoot the ball, he has to rely a lot more on his body t get to his spot. Kevin Durant has the ball handling skills to create open spaces for himself. Hence, there is no guarantee that Kawhi will return as the same player being injury prone, and someone who uses his physique to play the game.
When will 'The Klaw' return?
Currently, it is said that Kawhi could either miss the entire next season or return late in to the playoffs. However, his return could be sooner if he rehabs like Spencer Dinwiddie.
ADVERTISEMENT
Article continues below this ad
Dinwiddie suffered a similar partial ACL tear at the beginning of the season. However, he was ready to make his return in the conference finals, but the Nets took an exit in the second round. Evidently, Spencer worked very hard to come back in such a short time. So, if Kawhi can do the same, he may return sooner than expected.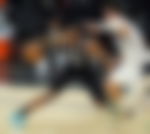 But, under current circumstances, we should expect Kawhi to during the playoffs next season. Do you think Kawhi will be the same player when he returns? Let us know in the comments below.
ADVERTISEMENT
Article continues below this ad
WATCH THIS STORY-  The Weirdest Things Michael Jordan, Carmelo Anthony, And Other NBA Players Have Bought