Will Kawhi Leonard Play Tonight? LA Clippers vs Philadelphia 76ers: Game Prediction, Injury Updates and Lineup
Published 04/16/2021, 11:00 AM EDT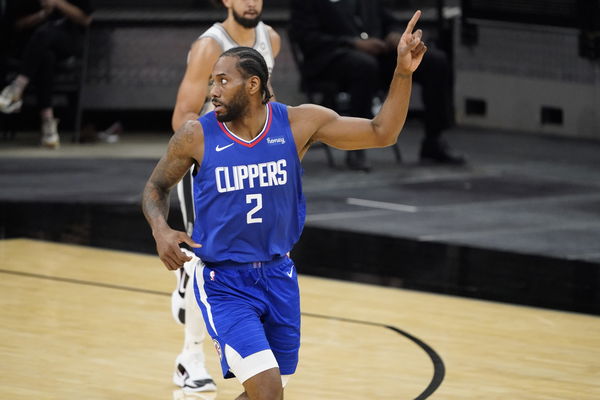 ---
---
The LA Clippers and Philadelphia 76ers are going to have an intense matchup. Both these elite teams are in their best forms and are as likely to meet in the NBA Finals as the Lakers and Brooklyn Nets are. So this could be a possible finals preview. As the Clippers are on their longest winning streak with seven wins in a row, the Sixers are holding the first seed in the Eastern Conference with three consecutive wins and a 38-17 record.
ADVERTISEMENT
Article continues below this ad
This LA team isn't far from taking the second spot in the Western Conference. Their 39-18 record is holding them at the third seed, and they will need this win to climb further up. Take a look at what their matchup might look like.
LA Clippers: Injury update and lineup prediction
ADVERTISEMENT
Article continues below this ad
The LA Clippers have won 13 of their last 15 games and having just defeated the Detroit Pistons, they landed their seventh straight victory. In fact, they won that matchup without two of their superstars, Kawhi Leonard and Paul George.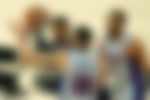 The Clippers, like many other teams, have been struggling with injured players. Apart from Kawhi and PG, Marcus Morris, Serge Ibaka, and even Patrick Beverley have missed a considerable amount of games. Although the Clippers faired decently without Leonard and George against the Pistons, it won't be the same against Philly.
Unfortunately, Kawhi is still questionable for this matchup, which means PG will be taking charge in this one. In their last game, Reggie Jackson had led the way to their 100-98 victory with his 29 points. Following that was Luke Kennard and Ivica Zubac, who added 17 and 18 points, respectively.
Now, Serge Ibaka and Patrick Beverley will remain out because of their injuries as well.
Thus, the predicted lineup would be Luke Kennard, Reggie Jackson, Paul George, Ivica Zubac, and Marcus Morris Sr.
Philadelphia 76ers: Injury update and lineup prediction
The Philadelphia 76ers have hardly left the top spot in the Eastern Conference. With only a few slip-ups when Joel Embiid was sitting out because of injuries, they got back to their form in no time on his return.
The Sixers have been outstanding on both ends of the floor, with Embiid and Ben Simmons on the court. They recently defeated the Brooklyn Nets after Embiid finished the night with a whopping 39 points and 13 rebounds. The secondary scorer turned out to be Tobias Harris, who ended the night with 26 points.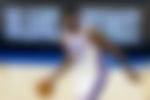 However, Harris was taken out of the game in the last few minutes because of a knee injury. For now, he is under observation and probable for the matchup tomorrow, along with Dwight Howard, who also missed the previous game. This means that the onus for this victory mainly falls on Joel's shoulder, which isn't much to be worried about.
This leaves the lineup of Joel Embiid, Ben Simmons, Seth Curry, Danny Green, and Shake Milton.
ADVERTISEMENT
Article continues below this ad
Game prediction
If Kawhi does not play, the Philadelphia 76ers are the clear candidates that will end the Clippers' historic winning streak. Although, with or without him, this will be a high-scoring affair and the Clippers won't let the Eastern Conference leaders have it easy.
ADVERTISEMENT
Article continues below this ad