Will Kawhi Leonard Play Tonight? LA Clippers vs Philadelphia Sixers: Injuries, Lineups & Game Prediction
Published 03/27/2021, 2:00 PM EDT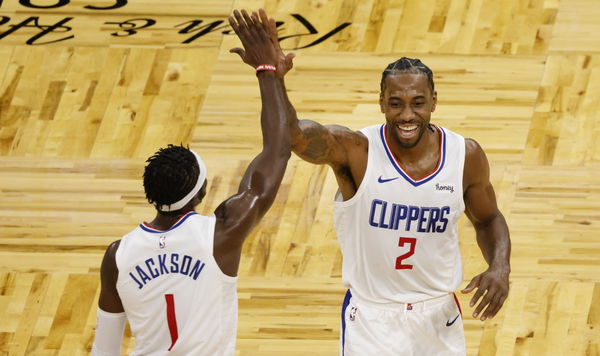 ---
---
LA Clippers entered the All-Star break after enduring three consecutive losses. It seemed as if they would soon see a plunge in their rankings. However, they have been 6-2 since then and are sitting comfortably at #3 in WC. On the other hand, the Sixers are very much in control of the EC even with the Brooklyn Nets chasing them strength to strength.
ADVERTISEMENT
Article continues below this ad
Now, just as the two stalwarts compete for the first time this season, it is expected to be one spectacle of a game. However, unfortunately, the game will not see many stars, which means that the onus will come on Paul George to lead the Clippers and Ben Simmons for the 76ers. 
LA Clippers vs Philadelphia Sixers: Injury updates and lineup prediction
ADVERTISEMENT
Article continues below this ad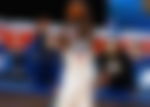 For the Clippers fans, the list remains scary and rather long. Kawhi Leonard (foot), after missing the last game against the Spurs, is still on the injury list as questionable. Then, point guard Patrick Beverley (knee) and center Serge Ibaka (back) are surely not playing against the Sixers. Next, Marcus Morris Sr. is also questionable because of calf soreness. 
Probable lineup – Terance Mann (SF), Patrick Patterson (PF), Ivica Zubac (C), Reggie Jackson (PG), and Paul George (SG)
For the Sixers, apart from Joel Embiid, who last played on March 12th, just two other players are on the list. The Sixers acquired both Ignas Brazdeikis (day-to-day) and George Hill (thumb) in a three-team trade.
Probable lineup – Tobias Harris (PF), Danny Green (SF), Marcus Scott (C), Ben Simmons (PG), and Seth Curry (SG)
Read Also – 'Literally See Fear'- 76ers Star Explains Why Joel Embiid Should Be MVP and Defensive Player of the Year
Who wins?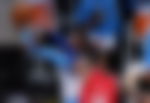 Now, the Clippers have recently made one of the best possible trades by acquiring Rajon Rondo. Although it is doubtful whether he will debut against the Sixers, the move itself keeps them confident.
Plus, on Thursday, they sent the Spurs packing in a game where their three starters were sitting out. Ivica Zubac and Patrick Patterson did an amazing job at defense, while Paul George and Reggie Jackson handled the scoring part. It showed the strength in their depth.
ADVERTISEMENT
Article continues below this ad
When discussing depth, one can not ignore what the Sixers have been doing in the absence of Joel Embiid. They have kept their rank intact and have a balanced combination of shooters, scorers, and defenders to give them a strategic advantage.
Danny Green's full-blown attack on the Lakers right after receiving his ring followed by Seth Curry's efficient shooting is everything a team wants from its offense.
The Clippers will not have it easy against the Sixers, and hence, we predict the latter would win this game. Although, one can expect it to be a low-scoring night.
ADVERTISEMENT
Article continues below this ad
Read Also – Kawhi Leonard is Here to Stay with the LA Clippers, and His Recent Outrageous Purchase is a Proof