Will Kawhi Leonard Play Tonight? LA Clippers vs San Antonio Spurs: Injury Updates, Lineup and Game Prediction
Published 03/24/2021, 12:30 PM EDT

Follow Us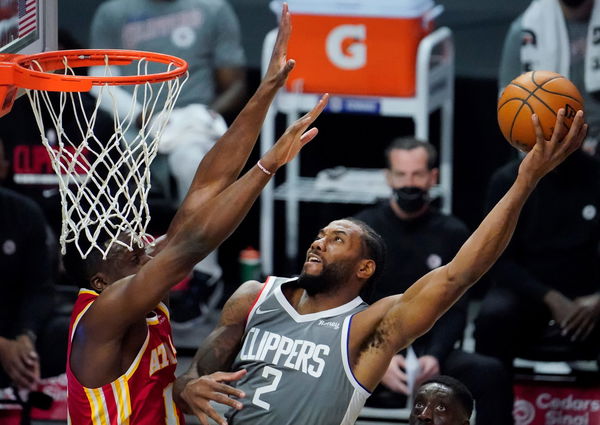 One very obvious playoff contender team is going to facing one of the most unexpected teams of this season. While it is no shocker that the LA Clippers are third in the Western Conference with a 281-16 record, but there are also the San Antonio Spurs who have taken everyone by surprise. They are standing seventh in the West with a 22-21 record and are in playoff reckoning, even above teams like the Warriors.
Not having made it to the playoffs for the first time since 1998 has them fueled to get back on track. But will they be able to keep their guard against the dynamic duo of the LA Clippers?
LA Clippers injury updates and lineup prediction
ADVERTISEMENT
Article continues below this ad
Although the LA Clippers are on a two-game winning streak, they haven't been in the same form with which they started off the season. This can be attributed to several injuries some of their key players are struggling with. This is why they have had to rely heavily on Kawhi Leonard and Paul George.
Both Kawhi and George have shown prowess on both ends of the court. Out of the two, Leonard has been in the lineup consistently, even when George was absent from a few games because of an injury. However, his momentum has remained untouched even then.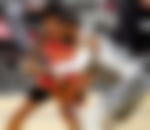 The Clippers were going to lose their last game against the Atlanta Hawks. But thanks to the bench, that includes Terrance Mann and Luke Kennard, showing up and saving the day, they finished the game 119-110.
With Patrick Beverley and Serge Ibaka ruled out again, the predicted lineup would be Reggie Jackson, Marcus Morris Sr., Kawhi Leonard, Ivica Zubac, and Paul George.
San Antonio Spurs injury updates and lineup prediction
The San Antonio Spurs' efficient offense has done wonders for them this season. Who would have that that they would be above a team that has Steph Curry in it? However, a lot can change before the season ends and they need as many W's as possible to keep a spot saved for the postseason.
Their lead scorer, DeMar DeRozan, is averaging 20.6 points per game so far. But their success' credit does not only belong to him, Patty Mills, and Rudy Gay. Derrick White, Dejounte Murray, Keldon Johnson, and Lonnie Walker IV have taken it up a notch too.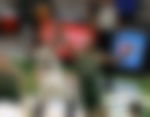 However, Rudy and Loonie are probable for this matchup and Keita Bates-Diop is out. Now that LaMarcus Aldridge has also parted ways with the Spurs, Jakob Poeltl has taken his spot in the starting lineup as the center.
ADVERTISEMENT
Article continues below this ad
Thus, the predicted lineup would be Dejounte Murray, Derrick White, Jakob Poeltl, DeMar DeRozan, and Keldon Johnson.
Game prediction
ADVERTISEMENT
Article continues below this ad
The Clippers will be looking to maintain their momentum and continue their winning streak through this game. The Spurs have several offensive threats they need to look out for. Unless they find a way to tackle that, the Spurs are likely to walk off with a loss.
Read also- Kawhi Leonard is Here to Stay with the LA Clippers, and His Recent Outrageous Purchase is a Proof