Will Kevin Durant Play Tonight? Brooklyn Nets vs Boston Celtics Game 5: Prediction, Injuries and Lineup
Published 06/01/2021, 2:55 AM EDT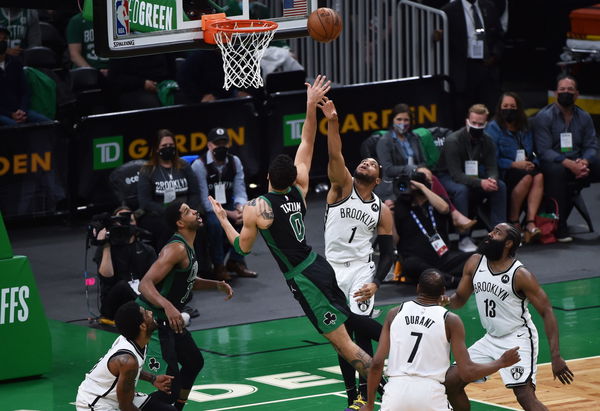 ---
---
The Brooklyn Nets established their dominance in Game 4, just like they did in the first two games. Given the Nets 3-1 lead, the Boston Celtics will be under a lot of pressure to catch up with them. Rallying back from such a deficit won't be easy and it will take another miraculous performance from Jayson Tatum for this to be possible.
ADVERTISEMENT
Article continues below this ad
The Nets won the last game by 141-126 and a second-round matchup against the Milwaukee Bucks is looming over their heads. Will they put an end to the Celtics' misery or will Boston be able to extend it and fight back?
Brooklyn Nets: Injury update and lineup prediction
ADVERTISEMENT
Article continues below this ad
The Nets trio is performing as predicted offensively. But their Game 3 loss was a result of a poor performance by Kyrie Irving who only shot 6-of-17 from the field. It is clear that when Kevin Durant, Irving, and James Harden do well, the Nets only get rewarded with a victory.
Following the disappointing loss, Game 4 was the Nets' best performance in the playoffs so far. Along with KD's monstrous 42 point performance, James Harden added 23 points and Irving had an additional 39. They had a combined total of 104 points alone.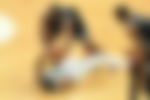 Joe Harris complimented their game with his three-pointers, and Nicolas Claxton became an asset on the defensive end off the bench. In eight minutes, he had a total of four blocks. The Nets will only be missing Alize Johnson in this game because of an ankle injury.
Thus, the predicted lineup would be Kevin Durant, Joe Harris, Blake Griffin, James Harden, and Kyrie Irving.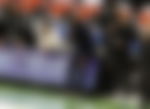 Boston Celtics: Injury update and lineup prediction
Everyone had expected the Nets to take care of the Boston Celtics with a clean sweep, but the Celtics have held on for dear life. Their defense has been wobbly which can be excused because anyone would struggle against Brooklyn's 'Big Three'. However, there is no excuse for their poor offense, which they should have used to target the Nets' biggest shortcoming.
Jayson Tatum's 50-point performance is the reason the Nets are still fighting to ascend further in the playoffs. But call it bad luck that the Celtics' secondary scorer Kemba Walker missed Game 4 because of a knee injury and is listed as doubtful for this game as well.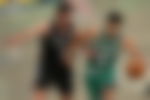 If he does return, Walker will have to be at the top of the game. There is no way Tatum can handle the offensive load alone. Robert Williams II is also probable for this game and any man down is going to be a disadvantage for them.
ADVERTISEMENT
Article continues below this ad
With that, the predicted lineup would be Evan Fournier, Tristan Thompson, Jayson Tatum, Marcus Smart, and Romeo Langford.
Game prediction
Unfortunately for the Celtics, this seems like a done deal already. The Brooklyn Nets will be finishing them off in Game 5 and the Celtics need a miracle for an upset, especially if Walker does not play.
ADVERTISEMENT
Article continues below this ad
WATCH THIS STORY: LeBron James' Best Clutch Moments of His Playoff Career Against Jimmy Butler, Victor Oladipo & Others