Will Kevin Durant Play Tonight? Brooklyn Nets vs Indiana Pacers: Injury Updates, Lineup and Game Prediction
Published 03/17/2021, 10:30 AM EDT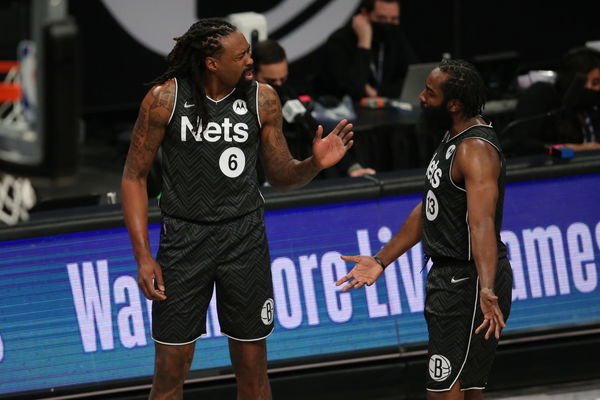 ---
---
Two teams which are at two opposite ends of the spectrum are scheduled to face each other. On one side, we have the Brooklyn Nets, who are standing second in the Eastern Conference with an outstanding 27-13 record. On the other side are the Indiana Pacers, looking lost, trying to find their momentum at the tenth spot with a 17-21 record.
ADVERTISEMENT
Article continues below this ad
The Nets will look to extend their winning streak to six games against the mediocre Pacers. And the Pacers, who have won just three of their last ten matchups, will hope for a miracle to come out victorious against one of the best teams in the league right now.
Brooklyn Nets injury updates and lineup prediction
ADVERTISEMENT
Article continues below this ad
The last time the Brooklyn Nets locked horns with the Pacers, they defeated them 104-94. Since then, the Nets have been unstoppable. They were up against the New York Knicks in their last outing and won 117-112.
This was thanks to James Harden's triple-double, along with Kyrie Irving putting up a 34-point performance. Harden, who has changed the Nets' fate completely as their facilitator is averaging 25.1 points, 11.1 assists, and 8.1 rebounds. Contrary to popular opinion, his presence has only brought them more success.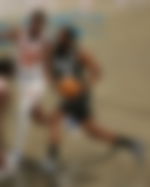 However, this is the Nets' 12th game without Kevin Durant. Although this wasn't how they pictured it, it is hardly affecting their run to get to the top of the East. Probably why they are letting KD take as much time to recover as he wants. Their new addition, Blake Griffin, is also not playing because Steve Nash doesn't want to rush him in either. It seems like Harden and Irving have everything handled, anyway.
With that, the predicted lineup would be Jeff Green, Kyrie Irving, DeAndre Jordan, James Harden, and Joe Harris.
Indiana Pacers injury updates and lineup prediction
While we all thought that the All-Star break would prove to be helpful for the Pacers, their start to the second half of the season still hasn't been up to the mark. After crushing one of the best teams of the West, the Phoenix Suns, they could not carry forward that momentum against the Denver Nuggets.
However, it's still not too late for them to make it to the playoffs this season. Their new addition Caris LeVert has looked decent in the previous games. But his presence can be crucial for their revival.
The Pacers' superstar guard, Malcolm Brogdon, will have to focus on containing James Harden. Only if he manages to do that can the Pacers have some shot at winning this game.
ADVERTISEMENT
Article continues below this ad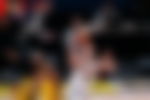 Only Jeremy Lamb is questionable for this matchup. So, the predicted lineup would be Myles Turner, Malcolm Brogdon, Doug McDermott, Caris LeVert, and Domantas Sabonis.
Watch This Story
Game prediction
ADVERTISEMENT
Article continues below this ad
The Indiana Pacers have shown that they have what it takes to win against elite teams as they did against the Suns. But the Brooklyn Nets are the clear favorites to win, because they are a way better team.
Read also- Former Champion Claims Brooklyn Nets Under Tremendous Pressure After Signing Blake Griffin