Will Kevin Porter Jr. Rebuild His Career With the Houston Rockets After Messy Split From the Cleveland Cavaliers?
Published 01/21/2021, 11:05 PM EST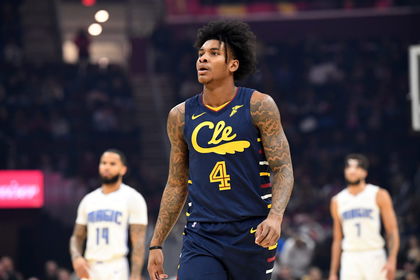 ---
---
The Houston Rockets are ready to rebuild. After trading away James Harden for 4 unprotected first-round picks and 4 first-round pick swaps, they are swimming in assets. Even though they have expensive contracts like the one for John Wall, the Rockets have a nice nucleus to build their future on.
ADVERTISEMENT
Article continues below this ad
They have added a young player to the mix by trading for disgruntled Cleveland Cavaliers star Kevin Porter Jr. KPJ had a rough end to his tenure in Cleveland after they moved his locker away to accommodate Taurean Prince, who was one of the players involved in the James Harden trade.
The Cleveland Cavaliers are finalizing a trade to send Kevin Porter Jr. to the Houston Rockets, sources tell @TheAthletic @Stadium.

— Shams Charania (@ShamsCharania) January 22, 2021
ADVERTISEMENT
Article continues below this ad
KPJ has been having a hard time. He has made worrisome social media posts referencing suicide, had a run-in with the law, and then had the locker outburst to end his time in Cleveland. Reports have suggested that KPJ threw food in anger over the situation. Despite all of this, can he have a successful run in Houston?
Houston Rockets: Getting a steal?
The Rockets have jumped on a fantastic opportunity. Even though KPJ was the last pick of the first round in 2019, he has proved himself as a high potential player. After his recent issues and Cleveland making it public that they want to move on from him, his value was going to be low.
The versatile wing averaged 10 points in his debut season, showing he has a competent shooting form. With his age, the good money is on him continuing his development.
ADVERTISEMENT
Article continues below this ad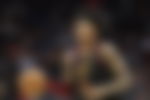 However, the big question is whether he can be focused on the game enough to fulfil that potential. KPJ has his demons to fight, but if the Rockets support him while he is trying to do that, he would repay them in kind on the court.
A second-round pick for Porter Jr. is unquestionably a steal. However, Cleveland was willing to release him into free agency, so at least they got something back for him. He may play the three in Houston, or could even become John Wall's partner in the back-court.
ADVERTISEMENT
Article continues below this ad
There is a lot to be excited about. Hopefully, KPJ is in a better headspace and can return to the basketball court to become the star Houston hopes he will become.