Will Kristaps Porzingis Play Tonight? Dallas Mavericks vs Denver Nuggets: Injury Update, Lineup and Game Predictions
Published 01/25/2021, 10:00 AM EST

Follow Us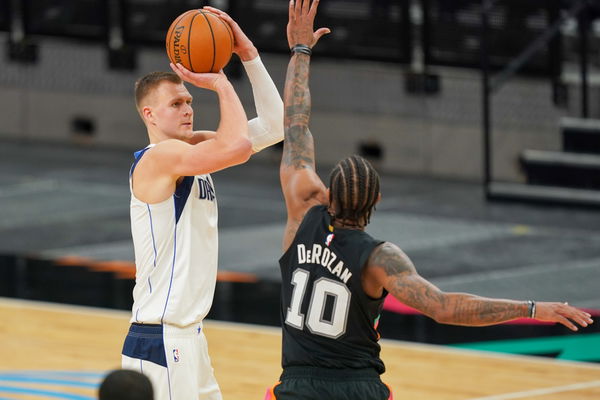 The last time the Denver Nuggets and Dallas Mavericks faced each other, the Mavs had a much healthier roster and had won the game 124-117. Both their star players ended up contributing the same points to the scoreboard, but Luka Doncic's team prevailed in overtime.
The situation is a little different now. The Nuggets are in much better form lately after they have won three consecutive games, holding a 9-7 record and standing fifth in the West. Whereas, the Mavericks lost their last outing against the Houston Rockets, holding an 8-8 record and standing ninth in the West. So, which team will one-up the other this time?
Denver Nuggets injury updates and lineup predictions
ADVERTISEMENT
Article continues below this ad
The Nuggets have had a dramatic weekend, securing two straight wins against the Phoenix Suns in overtime. After a 1-4 start to the campaign, they have finally found their footing, having won eight of their last 11 games.
There is no question about their offensive prowess with Nikola Jokic averaging a triple-double. Jamal Murray's excellent passing abilities and setting up the office is doing the job. However, Murray is still lagging behind as an elite scorer. If he perfects that, the Nuggets' offense would skyrocket.
In fact, with Michael Porter Jr. back on the roster after his quarantine, he has helped add to the offense from the bench. Though they struggled defensively before, this end looks better now but still not good enough. Only Greg Whittington is out because of his knee surgery from the Nuggets.
With that, the predicted lineup would be Paul Millsap, Gary Harris, Jamal Murray, Michael Porter Jr., and Nikola Jokic.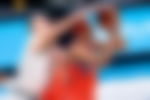 Dallas Mavericks injury updates and lineup predictions
The biggest problem for Dallas Mavericks will be them missing key rotational players because of COVID-19 Protocols. Also, Kristaps Porzingis may be back, but the real challenge is keeping him healthy.
With Porzingis' ability to shoot efficiently and Luka Doncic's driving ability, the Nuggets can expect a lot of difficulty on the defensive end. However, with most of their other playmakers out, like Maxi Kleber, Dwight Powell, Josh Richardson, and Dorian Finney-Smith, the Mavericks will want Trey Burke and Tim Hardaway Jr. to step up.
Their defense may be better than last season. But it is surely getting affected because of the missing players. So, if Luka continues to put up brilliant numbers, Jokic and Murray will have to keep up.
ADVERTISEMENT
Article continues below this ad
With that, the predicted lineup would be Willie Cauley-Stein, Luka Doncic, Kristaps Porzingis, Josh Green, and Tim Hardaway Jr.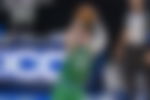 Game prediction
ADVERTISEMENT
Article continues below this ad
While this battle of MVP candidates looks like a close competition, expect the Nuggets to take this victory. This is because, with Mavericks' key defensive players out, the Nuggets will be able to continue their winning streak.
Read Also- Denver Nuggets' Nikola Jokic Details His Work With Bol Bol to Improve His Game