Will Kyrie Irving Play Tonight? Brooklyn Nets vs Memphis Grizzlies: Injury Reports, Lineups, and Predictions
Published 01/08/2021, 12:00 PM EST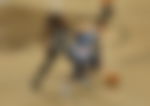 ---
---
The Brooklyn Nets will play their second back-to-back when they travel to Memphis to take on the Grizzlies. The Nets have been inconsistent this year. They have managed to get some big wins, with Kevin Durant and Kyrie Irving combining really well. But they haven't been able to keep their performances up in every game and still lack proper chemistry.
ADVERTISEMENT
Article continues below this ad
The Grizzlies, on the other hand, have had a poor start this year. They currently sit 2-6 this season and are on a three-game losing streak right now. After losing Ja Morant, the Grizzlies have lost a significant attacking threat and are looking to compensate for it through other players but have struggled to do so.
With that in mind, take a look at the Brooklyn Nets game against the Memphis Grizzlies tomorrow.
ADVERTISEMENT
Article continues below this ad
Brooklyn Nets: Team News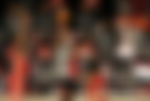 The Nets pulled off a victory over the Philadelphia 76ers tonight. The 76ers were the best team in the NBA coming into the game. What makes the Nets win even more impressive is that they did it without Kevin Durant and Kyrie Irving. Durant will not play till next week in accordance with COVID-19 protocols, and Kyrie Irving cited personal reasons as he opted out of today's game.
Kyrie Irving is not making the trip to Memphis, and the Nets will be without their two-star players. However, young players like Caris LeVert and Jarrett Allen have been stepping up in their previous few games, so they can be expected to help carry the team. They will have a veteran presence in DeAndre Jordan, who is one of the best rebounders in the NBA.
Predicted Line-up: Caris LeVert, Bruce Brown, Taurean Prince, Jeff Green, Jarrett Allen
Memphis Grizzlies – Team News
The Memphis Grizzlies have struggled in their past few games, and Ja Morant's injury has been a massive blow to the team. Players like Brandon Clarke and Dillon Brooks have done their best to compensate for scoring, but haven't been able to do enough to get the team back to winning ways. So far, Jonas Valanciunas hasn't been able to match his scoring numbers from the past years.
However, the Grizzlies do have a talented roster. And in the NBA, it only takes one game to turn fortunes.
Predicted Line-Up: Tyus Jones, Dillon Brooks, Kyle Anderson, Brandon Clarke, Jonas Valanciunas
Brooklyn Nets vs Memphis Grizzlies – Prediction
ADVERTISEMENT
Article continues below this ad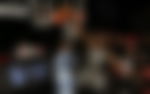 The two teams have been inconsistent this season and are missing their star players. The loss of Ja Morant, Kyrie Irving, and Kevin Durant will be severe for both teams. But it could also help equalize the level between both teams and make for an interesting match up. However, the Nets just have too much quality to lose to the Grizzlies.
Prediction: The Nets defeat the Grizzlies in a tight game.
ADVERTISEMENT
Article continues below this ad
Who will get the win between the two teams? The game promises to be a tough one, but an entertaining fixture.