Will Kyrie Irving Play Tonight? Brooklyn Nets vs Minnesota Timberwolves: Injuries, Lineups, & Game Prediction
Published 03/29/2021, 11:30 AM EDT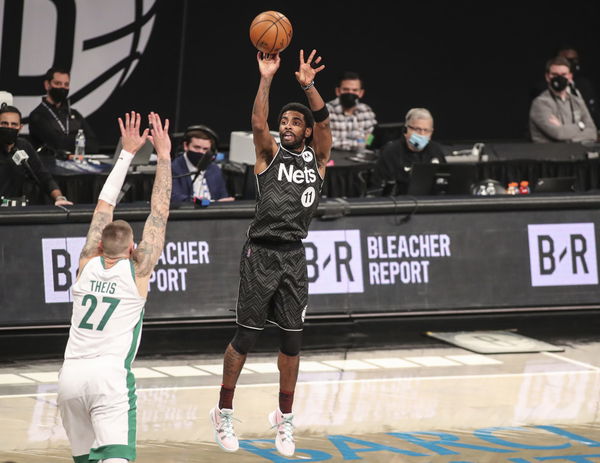 ---
---
Brooklyn Nets are maturing into a squad that is getting ever more dangerous with every passing week. In the last game, they defeated the Pistons 113-111 even as both Kyrie Irving and Kevin Durant sat out. On the other hand, the team sitting at the bottom of the league, the Timberwolves, are having a decent run post the ASG break.
ADVERTISEMENT
Article continues below this ad
The Nets now hold a new weapon named LaMarcus Aldridge in their artillery. Plus, they're just one win away from standing neck-to-neck alongside the 76ers on the EC table. These are reasons enough to scare off the Timberwolves who have enjoyed a 4-6 run in the last 10 games. 
Brooklyn Nets vs Minnesota Timberwolves: Injury updates and lineup predictions
ADVERTISEMENT
Article continues below this ad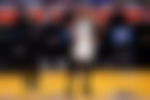 For the Nets, Kyrie Irving missed the last three games because of family matters, but he will most probably be back against the Wolves. Kevin Durant (hamstring) remains an obvious name on the injury list along with Spencer Dinwiddie. KD might make a comeback the following week, but it remains a distant possibility. Next up, they have Landry Shamet (ankle) out for this entire week.
Probable starting lineup – Joe Harris (F), Jeff Green (F), DeAndre Jordan (C), James Harden (G), and Kyrie Irving (G)
For the Wolves, D'Angelo Russell (Knee) is still listed out. The new addition to the list is short forward Josh Okogie, who will miss out Monday night because of Covid protocols.
Probable starting lineup – Jaden McDaniels (F), Anthony Edwards (F), Karl-Anthony Towns (C), Malik Beasley (G), and Ricky Rubio (G)
Read Also – How Does The Starting Five For Brooklyn Nets Stack Up After the Latest Signing of LaMarcus Aldridge
Who wins?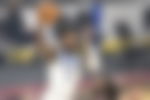 For the Wolves, their ROTY prospect Anthony Edwards is carrying lots of load on his young shoulders. He is averaging 17 points, 4.3 rebs, 2.5 assists, and 1 steal per game even as his efficiency from the field is struggling.
ADVERTISEMENT
Article continues below this ad
They have another high-scoring duo in Malik Beasley and Karl-Anthony, who can combine 40+ points per night, but nothing that can save from their defensive woes. 
The Nets, even without KD or Ky, are good enough to defeat a team like Damian Lillard's Blazers. Even as LaMarcus might not debut against the Wolves, the Nets are dangerous with Joe Harris' shooting and the all-around capability of James Harden.
ADVERTISEMENT
Article continues below this ad
So in this game where the league toppers face the league losers, the choice is simple, the Nets. In fact, one can expect a one-sided outing with Ky back in the squad.