Will LaMelo Ball Play Tonight? Charlotte Hornets vs San Antonio Spurs: Injury Updates, Lineup and Game Prediction
Published 03/22/2021, 12:30 PM EDT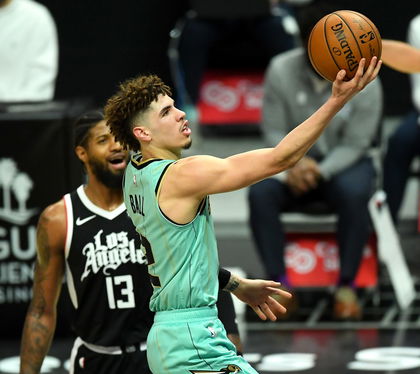 ---
---
The Charlotte Hornets are about to face the San Antonio Spurs hoping to end their three-game losing streak. Their visit to the Western Conference hasn't gone as expected and they have lost to the Lakers, Denver Nuggets, and the LA Clippers.
ADVERTISEMENT
Article continues below this ad
On the bright side, they are still very much in playoff reckoning with the eighth spot and a 20-21 record. The Spurs, on the other hand, are standing seventh with a 22-17 record. With LaMelo Ball's stellar rookie season and DeMar DeRozan's All-Star level leadership, who is the favorite for this matchup?
Charlotte Hornets: Injury updates and lineup prediction
ADVERTISEMENT
Article continues below this ad
Contrary to everyone's expectations, the Hornets look like they will now end their run of bad luck of not making it to the playoffs in the last four years. Their new roster with Gordon Hayward, LaMelo Ball, and Terry Rozier has done wonders in turning this franchise into a playoff-contending team.
After Gordon Hayward's lucrative contract, fans were doubtful about whether he would do justice to it. So far, his leadership has been exemplary. Meanwhile, Terry Rozier is averaging 20.1 points but might not play this game because of a hip injury.
However, the star of the team is LaMelo Ball, who has risen to the occasion from the moment he was added to the starting lineup. His spectacular rookie season has him averaging 15.9 points, 6.1 assists while shooting 45% from the field.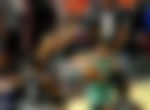 Unfortunately, Ball has suffered a fractured risk that will have him missing the remainder of the season. This couldn't have come at a worse time. Other than this, Cody Zeller is also ruled out for this matchup.
With that, the predicted lineup would be PJ Washington, Terry Rozier, Devonte' Graham, Gordon Hayward, and Bismack Biyombo.
San Antonio Spurs: Injury updates and lineup prediction
Like the Hornets, the San Antonio Spurs have done their part in exceeding expectations. Gregg Popovich's team has added themselves to the list of playoff contenders. With a fairly painless schedule ahead, it doesn't seem like this could change.
After LaMarcus Aldridge's career-worst season, his replacement Jakob Poeltl has made up for it. Averaging 7.1 points per game, he is the leader in rebounds and assists for the Spurs, and their young PG Dejounte Murray has also proved to be of great value to them.
Yet, the star of this franchise is still the 31-year-old DeMar DeRozan. He is also averaging 20.3 points per game and has a career-high 7.5 assists. If it weren't for him leading the way, the Spurs would be stuck outside the top eight teams.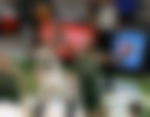 With only Keita Bates-Diop out for this game, the predicted lineup would be Derrick White, Jakob Poeltl, DeMar DeRozan, Dejounte Murray, and Keldon Johnson.
Game prediction
Speaking purely on the basis of stats, the Hornets have a slight upper hand as compared to the Spurs. But with LaMelo Ball out, the Spurs could easily take advantage of his absence and end the game with a W.
ADVERTISEMENT
Article continues below this ad
ADVERTISEMENT
Article continues below this ad