Will LeBron James and Anthony Davis Play Tonight? Los Angles Lakers vs LA Clippers: Injury Updates, Lineup and Game Prediction
Published 04/04/2021, 7:30 AM EDT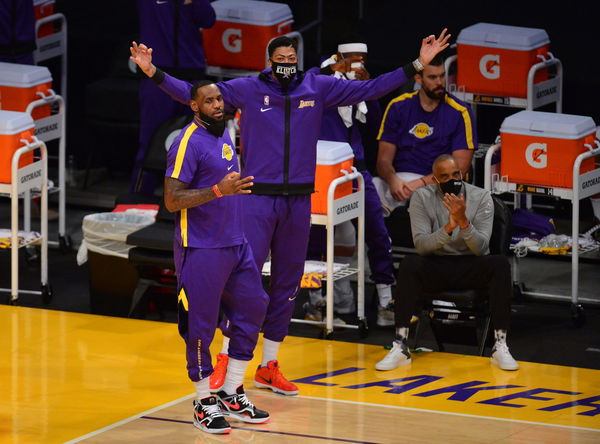 ---
---
Both the LA teams are once again, scheduled to face each other in what should have been an NBA Finals matchup last season. However, this will be their second meeting as the Clippers were the ones who came out victorious before. The Los Angeles Lakers and the LA Clippers are both one of the top few teams in the Western Conference. The Lakers are standing fourth with a 31-18 record, while the Clippers are standing third with a 32-18 record.
ADVERTISEMENT
Article continues below this ad
The Lakers are just two wins away from taking over the Clippers' spot. In fact, this will also be a chance to avenge their last disappointing loss against them. Will they be able to do it or not? Let's try to figure it out.
Los Angeles Lakers injury updates and lineup prediction
ADVERTISEMENT
Article continues below this ad
After a horrific loss against the Milwaukee Bucks, the Lakers got back their momentum with a win against the Sacramento Kings. This was their third win out of their last four games, which isn't bad considering the two superstars of their teams have been sidelined because of injuries.
With LeBron James and Anthony Davis, both ruled out without a timeline for their return because of injuries, it hasn't been easy for the purple and gold to keep up their good performances. Them struggling in AD and LeBron's absence actually led to them slipping down in the West.
However, Kyle Kuzma showed up big with his 30-point season-high performance against the Kings. Thanks to him and a collective effort from the rest of the supporting cast, it was game over at 115-94. Schroder, who has been one of the most consistent players for them is expected to lead the way against a stronger team like the Clippers.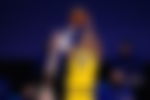 Other than that, Andre Drummond and Wesley Matthews are both questionable for this matchup. So, the predicted lineup would be Kentavious Caldwell-Pope, Dennis Schroder, Markieff Morris, Kyle Kuzma, and Marc Gasol.
LA Clippers injury updates and lineup prediction
Unfortunately, the LA Clippers are entering this matchup with two lost games behind them. They have been looking very inconsistent in recent games. And the consequence has been losing to a lesser elite team like the Orlando Magic. Their latest bout was against the Denver Nuggets, who crushed them with their 101-94 win.
The Clippers have an enormous advantage in their bout against the Lakers. With AD and LeBron out, they have a better shot at now losing to their rivals. Kawhi Leonard has been their guiding light, scoring 20 and more points almost every night.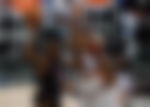 With other scorers like Paul George and Marcus Morris Sr., the Clippers can be tough for the Lakers to defeat. Only Patrick Beverley and Serge Ibaka are ruled out for this game.
ADVERTISEMENT
Article continues below this ad
So, the predicted lineup would be Marcus Morris Sr., Paul George, Kawhi Leonard, Reggie Jackson, and Ivica Zubac.
Game prediction
ADVERTISEMENT
Article continues below this ad
The Clippers vs Lakers is never anything less than entertaining. While the Clippers have better man-power to defeat the Lakers, the Lakers have momentum on their side. This will be an intense matchup and can end either way, but the Clippers are more likely to triumph.
Read also- Dennis Schroder Gives Major Hint About His Future With Lakers While Responding to Fan on Instagram