Will LeBron James Play Tonight? LA Lakers vs Houston Rockets – Injury Update, Lineup, and Prediction
Published 01/12/2021, 1:03 PM EST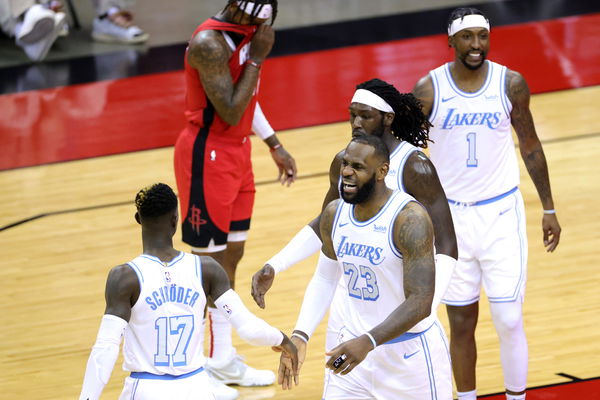 ---
---
The LA Lakers take on the Houston Rockets once again, as part of their road trip. The Lakers defeated the Rockets on Sunday night and now get the chance to go 2-0 in their regular-season series. The Lakers have been the best team in the NBA so far, with an 8-3 record. And with LeBron James and Anthony Davis playing their best basketball, the team looks unstoppable.
ADVERTISEMENT
Article continues below this ad
Meanwhile, the Rockets have been marred by their own controversy this year. James Harden no-showed training camp, and when he did return he looked out of shape. However, Harden showed that he can still play at a high level. The Rockets are trying to build chemistry with new players like John Wall and Christian Wood, and new head coach Stephen Silas.
With all that being said, take a look at what to expect from the Lakers clash against the Rockets.
ADVERTISEMENT
Article continues below this ad
LA Lakers – Team News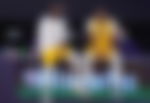 The Lakers walk into the game against the Rockets with a lot of question marks. LeBron James and Anthony Davis are both listed as questionable in the injury report whereas Wesley Matthews has been ruled out entirely. Encouraging news for the Lakers is that Kentavious Caldwell-Pope returned last game against the Rockets, and is expected to play again.
James and Davis have been listed as questionable for their previous few games and haven't missed many. So the two could power through the pain and play reduced minutes.
Predicted Line-up: Dennis Schroder, Kentavious Caldwell-Pope, LeBron James, Anthony Davis, Marc Gasol
Houston Rockets – Team News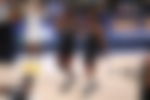 The Rockets, like the Lakers, do have several question marks heading into the game. Brodric Thomas has been ruled out entirely, whereas John Wall and Eric Gordon are listed as questionable, due to a migraine and lower leg tightness, respectively. However, both players are expected to play against the Lakers tomorrow night.
Predicted Line-up: John Wall, James Harden, P.J Tucker, David Nwaba, Christian Wood
LA Lakers vs Houston Rockets – Prediction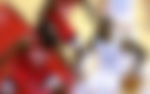 This fixture will be the second installment of two of the best players in the NBA taking on each other. While both teams are extremely efficient offensively, they are worlds apart defensively. The Rockets have one of the weaker defenses across the NBA, whereas the Lakers are a top-five defensive team so far.
ADVERTISEMENT
Article continues below this ad
While the Rockets would be hungry to get one win back, they won't have the defensive prowess to stop the Lakers.
Prediction: The Lakers beat the Rocket, again, thanks to a LeBron James triple-double.
ADVERTISEMENT
Article continues below this ad
Will the Rockets be able to upset the Lakers? If that is their aim, they need to show some serious hustle on the defensive end. The defensive problems have been apparent since the season started, and they need to address them soon.