Will Luka Doncic & Kawhi Leonard Play Tonight? LA Clippers vs Dallas Mavericks Game 7: Prediction, Injuries, & Lineups
Published 06/06/2021, 1:19 AM EDT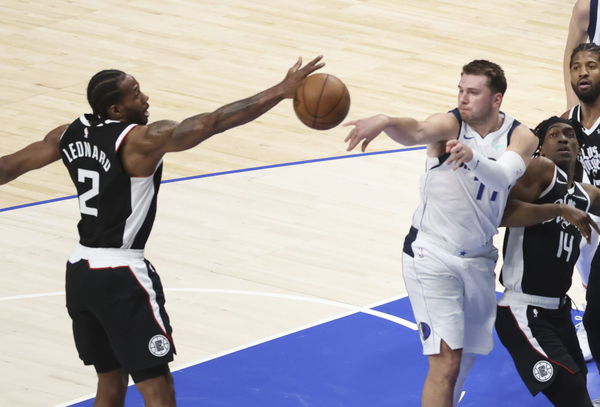 ---
---
The NBA Playoffs 2021 will see its first Game 7 of the season with LA Clippers and Dallas Mavericks locking horns. The Staples Center, which has already lost a chance to host the Lakers, would want the Clips to notch their first home-court win. But as has been the curse on this series, the away teams have enjoyed all the success.
ADVERTISEMENT
Article continues below this ad
Now, it has all boiled down to Luka Doncic vs Kawhi Leonard, the two gatekeepers of their respective reigns. Plus, with the Utah Jazz eagerly awaiting their semifinal series, both the teams are ready with their knockout punches.
Clippers vs Mavericks: Injury updates and lineup prediction
ADVERTISEMENT
Article continues below this ad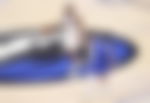 For the Mavericks, the list is concerning with Luka Doncic and Maxi Kleber featuring as injured. Luka Doncic first reported a neck issue before Game 4 but continued to play nevertheless. However, he and power forward Kleber (Achilles injury) are both probable and will be day-to-day decisions. Apart from them, former Pelican JJ Redick (Heel) will stay out of the series.
Probable starting lineup – Dorian Finney-Smith (F), Kristaps Porzingis (F), Boban Marjanovic (C), Luka Doncic (G), and Tim Hardaway Jr (G)
For the Clippers, the news is good with only Serge Ibaka (back trouble) on the injury list. 
Possible starting five – Kawhi Leonard (F), Marcus Morris Sr (F), Nicolas Batum (C), Paul George (G), and Reggie Jackson (G)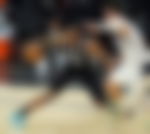 Who wins?
ADVERTISEMENT
Article continues below this ad
In Game 6, the Mavericks could have sealed the series if only their bench had played a better game. But with Maxi Kleber going scoreless and the rest of the rotation players combining just 15 points, it did not work out well.
But a memorable night from Tim Hardaway Jr. proved that he has gained confidence in his scoring. In the playoffs, Tim is averaging 18 ppg at 45.8% from the perimeter as opposed to just 12.7 ppg at 36.4 3P% from big man Kristaps Porzingis. However, the latter seemed in good touch, and one can expect him to take more responsibility in Game 7. 
But everything aside, it is Kawhi Leonard's scoring and Paul George's defensive skills that are bothering the Mavs the most. The Claw is averaging 32.8 in the series and stopping him must be the Clippers' main goal. While sending double teams on Kawhi will be a good option, they must also check Reggie Jackson's growing playmaking skills. 
ADVERTISEMENT
Article continues below this ad
Overall, if the Clippers can shoot a better percentage from the perimeter and the Mavs can have their bench raising the bar, the game can sway either way. Still, we give the series to the Mavericks with a close 3-point game.
Watch This Story – Luka Doncic and Other Stars Emulating Chicago Bulls' Michael Jordan