Will Luka Doncic Play Tonight? Dallas Mavericks vs Denver Nuggets: Injury Updates, Lineup and Game Prediction
Published 01/07/2021, 5:00 PM EST
---
---
The two favorite Western Conference underdogs, the Dallas Mavericks and Denver Nuggets are meeting for the first time this season. The two have a lot in common till now. Both teams had a surprisingly amazing run in the playoffs last season and become popular because of going big against the top teams in the league.
ADVERTISEMENT
Article continues below this ad
Now, after having a rocky start to the season, they are at par with their 3-4 record. Who will win this battle of the underdogs?
Dallas Mavericks injury update and lineup prediction
ADVERTISEMENT
Article continues below this ad
The Mavericks have had a very inconsistent and weird start to the 2020-21 campaign. So far, they have impressively defeated last year's NBA finalists, the Miami Heat, and also crushed title contenders, the LA Clippers, by 124-73. However, they've struggled against teams like the Chicago Bulls and Charlotte Hornets, who are having a tough time making a place for themselves.
In their last outing, they ended up with a victory against the Houston Rockets. Leading by example, Doncic bagged 33 points, grabbed 16 rebounds, and finished with 11 assists. Tim Hardaway Jr. came off the bench to add 30 points as well, with Josh Richardson and Willie Cauley-Stein chipping in their share of 15 points each.
But their biggest drawback is Kristaps Porzingis' absence, who might be out until mid-January because of his knee injury. Even Trey Burke has been declared out for this matchup. If the Mavs want another win on their scoreboard, the supporting cast has to back Doncic.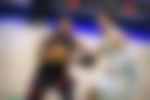 With that, the predicted lineup would be Dwight Powell, Luka Doncic, Tim Hardaway Jr., Josh Richardson, and Dorian Finney-Smith.
Denver Nuggets injury update and lineup prediction
The Nuggets, on the other hand, are entering this contest after two consecutive wins against the Minnesota Timberwolves. By half-time, they were actually down by three but gritted it out to beat them.
They have Nikola Jokic and Jamal Murray as their star players. Murray might not have gone big on his last game, but he already caught everyone's attention last season, after he led the team to overcome two 3-1 series deficits. Jokic is no less, and he got 35 points, 15 rebounds, and six assists against Minnesota.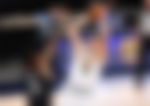 With a healthy roster so far, the predicted lineup would be Paul Millsap, Will Barton, Jamal Murray, Nikola Jokic, and Gary Harris.
ADVERTISEMENT
Article continues below this ad
Game prediction
Luka Doncic might not make it easier for the Nuggets to win, but he can't carry the water alone. His team members are too inconsistent and the Nuggets simply have more pieces to get this win.
ADVERTISEMENT
Article continues below this ad